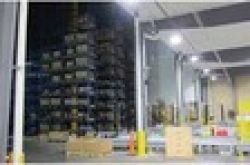 Kooima® Company is continually working to improve customer service with the addition of a 45,000 square foot warehouse and shipping area.
Once finished this addition will be 60' tall and fully automated to expedite storing, inventorying, and shipping our customers replacement agricultural parts better than ever!
Kooima® Company of Rock Valley Iowa is a recognized leader in producing quality replacement agricultural parts, specializing in the Forage Harvester and Mixer Wagon sector.
Kooima® Company sells throughout all of North America and all around the world. With over 25 years of manufacturing experience Kooima® Company has become the trusted name for quality, reasonably priced replacement parts made right here in the USA.
Visit our website at www.kooima.com