This week's precipitation maps paint a bit brighter picture than what has been the case during the past two months.
Summary of Drought Monitor from USDA/NOAA:
This U.S. Drought Monitor week saw improvements in the Southwest as overall conditions continued to improve across parts of the region. Improvements primarily were focused upon west-central New Mexico and northern Arizona where most long- and short-term indicators have pointed toward improvements, although reservoir storage levels in various drainage basins remain below normal. Despite well-above-average precipitation in southern California during the past 90 days, recent rainfall has had little impact on the overall drought situation in the state. In the Pacific Northwest, above average temperatures and precipitation deficits continue to mount across the region with growing concern about potential crop losses in central and eastern Washington. Moving eastward, short-term precipitation deficits led to slight deterioration of conditions in the Northern Plains while locally heavy rainfall was observed across drought-free areas of Illinois, Indiana, Ohio, Kentucky, and Missouri. In the Southeast, conditions continued to deteriorate across portions of Alabama, Georgia, and South Carolina where excessive heat and lack of rainfall dried soils and reduced streamflows. According to the National Centers for Environmental Information (NCEI) climatological rankings, the contiguous U.S. average temperature for June was the second hottest in the observational record (1895 to 2015). On a state level, California, Idaho, Oregon, Utah, and Washington all experienced their hottest average-temperature Junes on record since 1895.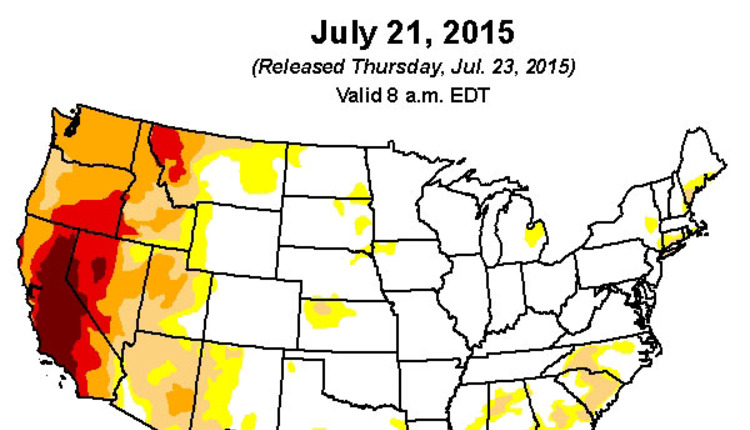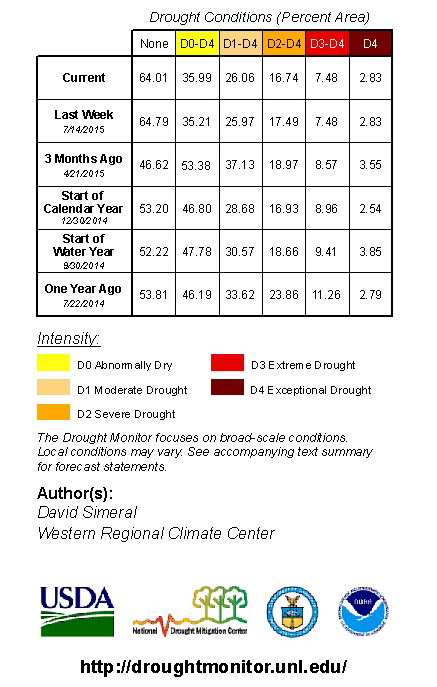 The past 14-day precipitation map is looking a little better than had previously been the case. Those blue and purple areas are shrinking.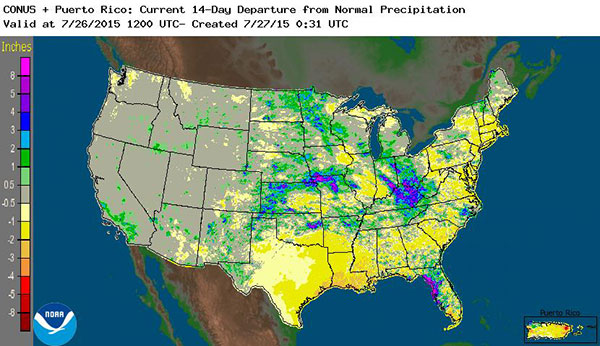 In the near future, the West and East look to have the highest odds for above normal precipitation.