Corn growers in the High Plains and Western states have new options available for the 2016 growing season from Advanta Seeds. The company announces the addition of eight new products, including six new base genetics to the Phoenix® corn hybrid lineup.
The new products feature industry-leading traits such as Agrisure Artesian®, Agrisure Duracade® and Agrisure Viptera® to provide farmers with best-in-class water optimization, insect control and herbicide tolerance.
"We're committed to providing our growers with the right combination of genetics and traits to provide solutions to their farm's needs," says Brad Holzworth, Advanta Seeds director of marketing. "These new hybrids build on our portfolio of elite genetics specially selected for Western corn growers."
New Phoenix® Hybrids
5352GT & 5352A4 107 RM
Outstanding yield potential with Agrisure Artesian technology

Excellent versatility to work on dryland or top irrigated acres

Great disease package
5892A4 108 RM
Broadly adapted hybrid with consistent performance across yield environments

Attractive plant type that fits most management systems

Good resistance to Goss's Wilt
6342A4 113 RM
Excellent yield on dryland and irrigated acreage

Handles high pH and variable soils well

Excellent tolerance to heat and moisture stress
6518D1 & 6518GT 114 RM
Excellent yield for maturity available with Agrisure Duracade for rootworm control

Outstanding drought stress tolerance with Agrisure Artesian technology

Great resistance to leaf diseases
6948A3 114 RM
Strong yield performance with an excellent agronomic package

Very good stalks and roots contribute to late-season intactness and standability

Excellent choice for continuous corn acres
6652BR 116 RM
Broadly adapted hybrid with consistent performance across yield environments

Outstanding drought tolerance with great test weight

Dependable root and stalk strength for season-long standability
Phoenix brand corn is sold by Advanta Seeds to growers in Arizona, California, Colorado, Kansas, Oklahoma, New Mexico and Texas. Advanta Seeds is a leading international supplier of proprietary crop genetics and seed.
For more information about Phoenix corn hybrids, visit PhoenixCorn.com or call (855) 210-0569.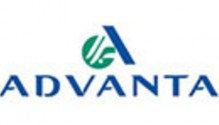 Advanta is a global company that combines proprietary crop genetics and plant breeding capabilities with biotechnology to produce high-quality seed products and solutions for its customers. Advanta is a member of the UPL group of companies.
Agrisure®, Agrisure Artesian®, Agrisure Duracade®, Agrisure Viptera® and Phoenix® are trademarks of a Syngenta Group Company.