This item has been supplied by a forage marketer and has not been edited, verified or endorsed by Hay & Forage Grower.
On October 1, 2015 employees and partners of Fresno-based Stoughton Davidson Accountancy Corporation join K·Coe Isom, the nation's leading business consultants and CPAs in food and agriculture. Six Stoughton Davidson partners: Michelle Ellis, Tracy Garone, Jeffrey Tatsumura, Christopher Tozlian, Jennifer Tozlian, and Jason Weber, become principals of K·Coe Isom. And three well-known Stoughton partners—Scott Bristol, Scott Dye, and Thomas McFerson—have entered into an agreement with K·Coe Isom to jointly serve Stoughton Davidson clients. Fresno becomes the fifth California location for K·Coe Isom with four other offices spread between Redding and the Sacramento area.
"Meeting Stoughton Davidson's passionate leaders and employees, it was immediately apparent that we share the same vision—to greatly impact the future of America's farming and food production," said Jeff Wald, K·Coe Isom's CEO. "And to significantly affect California ag, you simply have to be in this valley. Stoughton Davidson's 90 years of expertise in California food and agriculture matches our firm's roots in Northern California, the Midwest, and the Mississippi Delta. Together, our California reach now extends from the top of the state down through Kern, Ventura, and Los Angeles Counties."
Tom McFerson has built a 50-year career with Stoughton Davidson. Scott Bristol and Scott Dye joined the firm in 1976 and 1983, respectively. With decades of leadership under their belts, they are excited to initiate this next phase for their strongly established multi-generational firm.
"We're confident this is the absolute best next step for our people and our clients. Being committed to agriculture and this community wasn't a coincidence or accident," says McFerson. "We're in it because we love it. So is K·Coe Isom. When you love something, you want it to be bigger and better. We all know that ag is huge for California and the industry faces big challenges ahead. We are now better poised as both local and national advocates for farmers and food companies. It's the right move and we're pleased to make this important decision."
To build on synergies between all the offices serving California's unique food and ag sector, Chico principal Chris Bonacorsi is spearheading the integration.
"Clients who've trusted Stoughton Davidson to take good care of them over the years will be pleased to know their excellent teams are intact. Clients will benefit from greater geographical reach, policy influence, and expanded services," said Bonacorsi. "Having merged my former firm—Matson and Isom—earlier this year to become K·Coe Isom, I've personally held many conversations with long-time clients about changes like this, and I've seen their enthusiasm as we've introduced them to newly available, non-traditional services—like ResourceMAX™, AgKnowledge, and Farm Program Services—that help them be more successful as times change. My job is to make the transition easier for both Stoughton's clients and team members."
About Stoughton Davidson Accountancy Corporation
Since 1924, Stoughton Davidson is recognized as a preeminent agricultural accounting and tax firm, serving companies throughout the Central Valley, and from San Francisco to Los Angeles and Palm Springs. Almost half of the firm's business is crop and beef producers, handlers, co-ops, processors, and food companies. Stoughton Davidson also has an excellent reputation and unique qualifications for serving the transportation engineering sector. The firm's other clients include manufacturers, law firms and other professional services, healthcare, and non-profit organizations.
About K·Coe Isom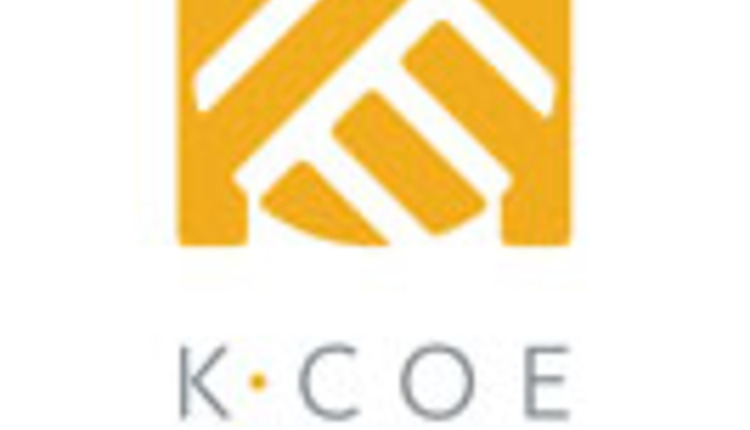 K·Coe Isom leads, nationally, as consultants and CPAs in the food and agriculture industry—services constituting more than two-thirds of the firm's business. K·Coe Isom was formed in January 2015 upon merging two food and ag powerhouse firms: Kennedy and Coe and Matson and Isom. The firm is embedded throughout the US food-supply chain—from policy to plate—working with producers, input suppliers, processors, packagers, distributors, biofuel manufacturers, equipment dealerships, landowners, lenders, and many agencies and policy organizations that support the industry. The firm also has regional strengths in community banking, construction and real estate development, transportation, education, healthcare, manufacturing, and technology. Including Fresno, K·Coe Isom serves domestic and international clientele from 18 coast-to-coast offices. Visit kcoe.com.