Expanding the forage sorghum knowledge base
By Hay and Forage Grower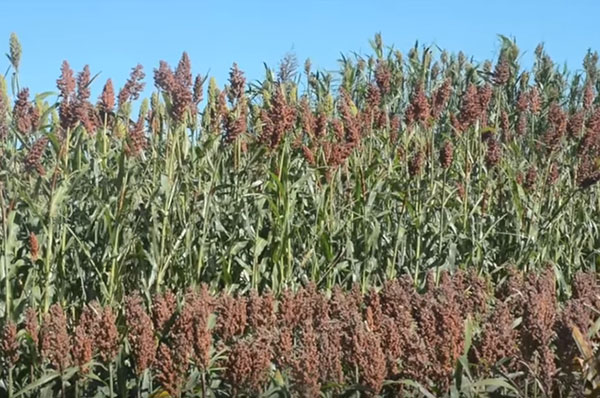 Though corn draws most of the attention in the annual crop silage world, there's expanding interest in forage sorghum as water resources become scarcer in some U.S. regions.
On the Texas High Plains, which derives its water from the Ogallala Aquifer, Texas A&M AgriLife extension agronomist Jourdan Bell oversees an extensive research initiative that will help provide answers regarding forage sorghum types, performance, storage, and feeding strategies.
Included in this effort are studies to document the effects of the sugarcane aphid on forage production and quality. The sugarcane aphid has caused widespread damage to sorghum and sorghum-sudangrass fields across the South.
The multidisciplinary silage study is being conducted on a farm field near Bushland, Texas, and is currently in its third year. In addition to evaluating over 100 types and hybrids of forage and grain sorghums, Bell and her colleagues are also comparing harvest and storage alternatives.
They are looking at processed versus unprocessed silage and how that might affect the digestibility and carbohydrate availability of the feed from 30 to 120 days in storage.
The researchers are also evaluating how different sugarcane aphid levels may influence forage yield and quality.
The 2016 trial results are expected to be available by the end of the year and data will be posted at http://amarillo.tamu.edu/ under the Agronomy tab.
A video describing the overall project objectives and goals is provided by Texas A&M AgriLife Extension below.
https://youtu.be/qPjPD4DjuaA