Ranching school goes east, changes hands
By Jesse Bussard
The author is a freelance writer from Bozeman, Mont., and has her own communications business, Cowpunch Creative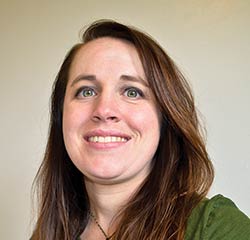 In
February
, Ranch Management Consultants (RMC) will host a Ranching for Profit (RFP) School in Burlington, Vt. Happening February 3 to 9, 2019, this will be the first time the seven-day premier business school for livestock producers will be held on the East Coast.
RMC and its RFP School curriculum were founded by Stan Parsons in 1980. Current owner Dave Pratt came into the picture in 1999 and took over ownership of the firm in 2001. In total, RMC has hosted nearly 240 Ranching for Profit Schools across the United States and Canada since its inception. In addition, the organization has sister companies in Africa and Australia that also host schools.
Pratt said his organization was asked by a coalition of graziers, university personnel, and Natural Resource Conservation Service (NRCS) employees to bring the school to the Northeast in 2018. After some time spent researching the market interest, it was decided to move forward with hosting a school in Vermont.
"It's going to be a different vibe there," noted Pratt about the differences in the types of students he may encounter in comparison to the typical Western ranchers he advises. "They will be smaller scale operations, and we will probably have a lot younger and more first generation folks. However, the same principles we teach are going to apply," he added.
A strong history
Pratt estimated he and his colleagues teach anywhere from 200 to 250 students annually with around one-sixth of those being repeat attendees. Altogether, he said there are approximately 5,000 graduates of the RFP program in North America alone.
The core curriculum and principles RFP was founded on are applicable to any type of agricultural situation, Pratt explained. In the school, he said students can expect to learn the following:
Strategies to improve the financial health of their ranch
Ways to implement tools and systems to improve management and relationships
Methods to enhance the health and productivity of their natural resources
How to draft an effective succession plan to ensure their operation will thrive for generations to come
"About three-quarters of the school is a set curriculum, and then the last quarter is based on the questions and the direction the group wants to take things," said Pratt. "I think we'll have to take some time to adapt some of the things for different enterprise situations like hogs, pastured poultry, and enterprises like that. But, the issues that we deal with are the issues that make or break all businesses, and everything else is just details."
For those on the fence about whether to attend an RFP School, Pratt said he has many alumni from the program in New York, Pennsylvania, and Ohio. These individuals have given testimonials about their experience in the school and are available to talk with potential students.
New ownership
Along with bringing RFP to the Northeast, Pratt said RMC will also be hosting a Ranching for Profit Conference in Sheridan, Wyo., in early August. Held every three years, the theme for the 2019 meeting will be "Creating a succession plan that works for everyone."
According to Pratt, this generational theme is particularly poignant for RMC because he and his wife, Kathy, will be transitioning ownership and management of the company to RFP instructor Dallas Mount and his wife, Dixie, shortly after the 2019 conference. In addition to teaching RFP schools, Mount serves as a Rangeland Specialist for the University of Wyoming Extension in Platte County.
"I know he's going to make some changes, but those changes are just going to enrich the soul of the company," said Pratt about Mount's upcoming takeover. "It may end up looking different in lots of different ways, but the heart and soul of RMC is going to be in good hands for the next 20 years."
Mount said he didn't have to think very long when Pratt asked him about taking on ownership of RMC. In his time with RFP, Mount has had the opportunity to work with some of the best ranchers in North America. It's a different atmosphere than most ranch gatherings, he noted. Instead of complaining about the weather, markets, and the government, RFP Schools are places of optimism and discussion of strategies to move forward.
"There is no other organization making a difference to ranchers on the scale of RMC," said Mount. "I'm excited about the opportunity to lead RMC into its next few decades."
Mount's vision for RMC going forward is to continue to have RFP be the go-to place for ranchers looking to improve their ranches and their lives. He plans to continue the work that Pratt started, developing products and systems that assist graduates in implementing their learnings from the RFP program.
In addition, Mount plans to bring new ideas into the fold. In 2017, he spent three months with RMC's sister company in Australia, Resource Consulting Service (RCS).
"RCS has some effective processes for helping ranchers implement the economic analyses tools they are taught at the school and a robust benchmarking dataset to identify areas of strength and weakness," said Mount. "I hope to develop something similar at RMC over time that would integrate with the other systems ranchers are already using."
---
This article appeared in the January 2019 issue of Hay & Forage Grower on page 11.
Not a subscriber? Click to get the print magazine.