Don't Skip the Weight on Silage Covers
This item has been supplied by a forage marketer and has not been edited, verified or endorsed by Hay & Forage Grower.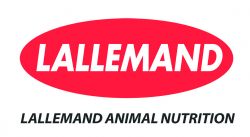 Recent regulations may change how some U.S. producers weigh down their silage covers. Yet, the benefits to properly covering silage bunkers or piles continue to provide returns.

"The additional time and expense to comply with new waste tire regulations may cause producers to question the need for covering piles at all," notes Renato Schmidt, Ph.D., Technical Services – Silage, Lallemand Animal Nutrition. "There is absolutely no question that effectively covering piles saves money by preserving important nutrients in the silage, reducing dry matter (DM) losses and maintaining the hygienic quality of the feed. The effort to cover and seal silage piles is a vital part of the silage management program."

Covering piles helps create the anaerobic environment required for the ensiling fermentation on the most critical portion in terms of porosity — the surface. As a result, the quality of the fermentation process is improved compared to uncovered piles. During storage, well-maintained plastic covers help prevent oxygen ingress, which can cause spoilage.

For example, sealing and covering a 40-foot by 100-foot bunker returns approximately $2,000 in improved silage DM recovery when filled with corn silage. Plus, feeding spoiled silage from an uncovered silo can reduce feed intake and digestibility and potentially lead to metabolic and reproductive issues in the herd.

A combination of high-quality plastic and adequate weighting helps prevent losses. Use plastic that is at least five millimeters thick and dual layer — black inner and white outer — to resist deterioration. Also consider using plastic film with an increased oxygen barrier, Dr. Schmidt advises.

Weighting the plastic down prevents air from seeping underneath the covering. Full-casing waste tires have been the standard for anchoring bunk silo covers for years, but they are heavy to move and bulky to store. Standing water in a full-casing tire can be a breeding ground for mosquitoes. With the increasing concern around West Nile virus (WNV) — and the new state regulations prohibiting full tires — producers may be searching for new options, such as:
Modifying tires by leaving tires on the rims, removing tire sidewalls, drilling holes in the tire sidewalls or cutting tires in half
Covering tires with plastic to reduce standing water
Treating tires with a mosquito larvicide, which requires a certified pesticide applicator
Replacing tires with sidewall disks
Using heavy equipment tire beads
Finding alternatives to tires, such as gravel or sand bags
Dr. Schmidt advises producers to choose an option that maintain the integrity of the plastic. Tears or holes reduce the effectiveness of the covering and allow oxygen into the pile.

"Covering and sealing silage bunkers makes economic sense," Dr. Schmidt says. "There are options for producers looking for alternative ways to weigh down covers. Don't drop a best practice that pencils out in the long run."
Lallemand Animal Nutrition is committed to optimizing animal performance and well-being with specific natural microbial product and service solutions. Using sound science, proven results and knowledge, Lallemand Animal Nutrition develops, produces and markets high value yeast and bacteria products ─ including probiotics, silage inoculants and yeast derivatives. Lallemand offers a higher level of expertise, leadership and industry commitment with long-term and profitable solutions to move our partners Forward. Lallemand Animal Nutrition is Specific for your success. For more information, please visit www.lallemandanimalnutrition.com.