When a Northern boy heads south
By Mike Rankin, Managing Editor
It's not such an unusual thing for old, North-dwelling people like myself to head south for the winter. They can often be seen lining the coastal beaches, plugging up the golf courses and drinking tall glasses of water, or perhaps something stronger.

Up until this past winter, my ventures south of the Mason-Dixon line during the past 60-plus years had been few and far between — Florida (never), Louisiana (once, 1987), Mississippi (once, Jackson in August), Alabama (nope) and Georgia (once, Savannah in July).

My frequent flyer miles increased substantially this past winter, many of which were southbound; they tell me it comes with the editor territory. Admittedly, there were no coastal beaches involved in these trips (unless you count Lake Eufaula). Rather, my destinations were the likes of Cusseta, Ala., Myakka City, Fla. (unincorporated), Pavo, Ga., and East Feliciana Parish, La. All were farm locations.

I've been on hundreds of farms in my lifetime; nearly all of them were of Midwest vintage. There's little I haven't seen on a typical Midwest dairy or grain farm. Perhaps this is why I so enjoyed my visits to the South this winter. It was an opportunity to view some things that I never had a chance to witness in my Northern homeland.

So, before the planting and harvest season gets into full gear, I thought this might be a good opportunity to share a few sights and experiences from my winter's expeditions: things you usually don't see in the North.

#1. The Florida gators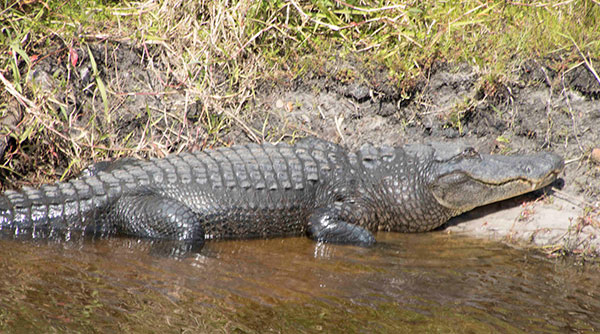 I've encountered a wealth of wildlife through the years as I walked the backfields of farms, but I really wasn't expecting to come upon this little lady along a field road while shooting pictures on a Florida dairy.
#2. Fire in the hole
It was a warm mid-December afternoon. As I hunkered down in the middle of an Alabama pasture to take a few pictures of the Angus off in the distance, the rancher kindly mentioned, "You might want to watch where you sit ... those are fire ants to your left." Thanks for the warning.
#3. Spanish moss
It's everywhere.
#4. Sorrel of the red variety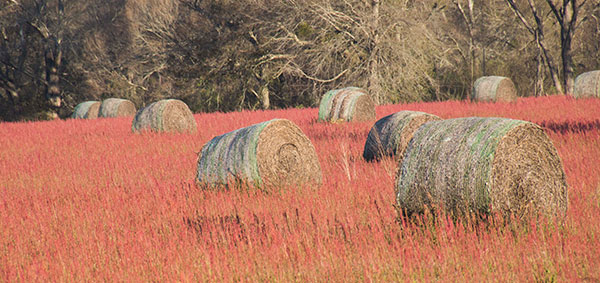 I couldn't wait to get to my Georgia destination and find out what were all the fields of red I was seeing. The answer: red sorrel, and it was in full bloom across the countryside. This is a plant that thrives in acid soil conditions, not something we have a lot of in my homeland.
#5. Peanut hay
Okay, I'd read about it but really didn't know exactly what it was or how it got made until I arrived on an Alabama beef farm that also produced peanuts.
#6. Brahman influence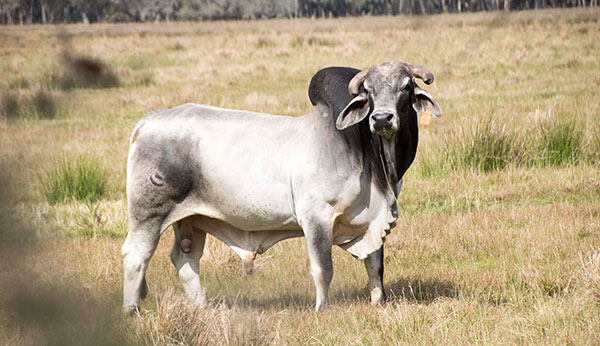 You don't see much Brahman influence in the North. This big boy was majestic and not real sociable.
#7. Really good forage
Most impressive about traveling the Deep South was the excellent winter forage being grown on farms. The winter months are perfect growing conditions for ryegrasses, cereal forages and annual legumes. Some of the best I saw was on this Georgia dairy.