This item has been supplied by a forage marketer and has not been edited, verified or endorsed by Hay & Forage Grower.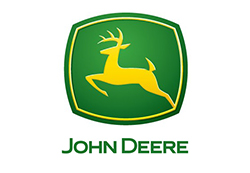 John Deere has made key updates for model year 2022 to its lineup of air seeding tools. For MY22, the John Deere RelativeFlow™ Blockage detection system is being added to all John Deere air seeding tools. TruSet™ In-Cab Downforce adjustment and new Quick-Change Blades are also being offered for all MY22 John Deere no-till air seeding tools.
During the seeding operation, the RelativeFlow Blockage detection system helps farmers make sure product is being accurately and uniformly distributed. If blockages or reductions occur the system alerts the operator of the issue, saving operators time by eliminating the need for them to leave the tractor to check for blockages. Using RelativeFlow Blockage detection, farmers also can avoid the need to reseed areas that were skipped in the field that were caused by blockages of seed and fertilizer.

Another MY22 update for all John Deere air seeding tools is the addition of TruSet In-Cab Downforce adjustment that eliminates the need for the farmer to stop and make manual downforce adjustments. Settings can be viewed and adjusted from the John Deere Generation 4 Display. TruSet In-Cab Downforce adjustment also improves seed-to-soil contact, plant emergence and maturity, and helps operators maximize uptime in the field compared to manually adjusting downforce at the tool.
For MY22 John Deere is offering an enhancement to its popular ProSeries™ Opener with the addition of new Quick-Change Blades that can save farmers time and reduce labor costs associated with blade changings before, during or after seeding season. Quick-Change Blades reduce the time it takes to change opener blades by up to 45% compared to current ProSeries opener blades.
For more information about all the MY22 air seeding tool updates, visit JohnDeere.com, or your local John Deere Dealer.