This item has been supplied by a forage marketer and has not been edited, verified or endorsed by Hay & Forage Grower.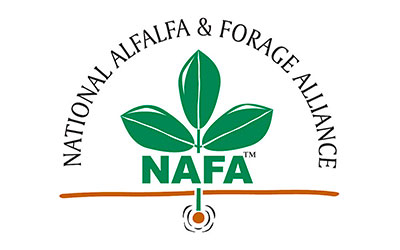 Registration to attend one of the most successful programs available for training and educating professionals in the alfalfa industry about alfalfa growth and management is now open! NAFA's
Alfalfa Intensive Training Seminar (AITS)
, scheduled for October 11-13, will be held virtually, making it convenient and affordable for anyone to participate from any location.
AITS is a must for anyone growing or working within the alfalfa community, including agronomists, sales managers, crop advisors, nutritionists, extension agents, and alfalfa farmers. AITS features the same valuable content and interaction with the nation's leading experts in the fields of alfalfa production and management you've come to expect.
A partial list of topics to be covered includes: the role of alfalfa in animal diets; pest management; mowing & field drying; genetics, variety testing and selection; seed and seed production; growth and development; irrigation and water use; and much, much more. A full copy of the agenda can be found at https://alfalfa.org/pdf/AITSschedule2022.pdf.

Presented in a convenient series of three half-day sessions, AITS provides a thorough tutorial designed to enhance your knowledge of the nation's 4th most valuable crop. Don't miss this great opportunity to interact with industry professionals and enhance your knowledge of all things alfalfa. Register today at https://www.alfalfa.org/AITSregistration.php.