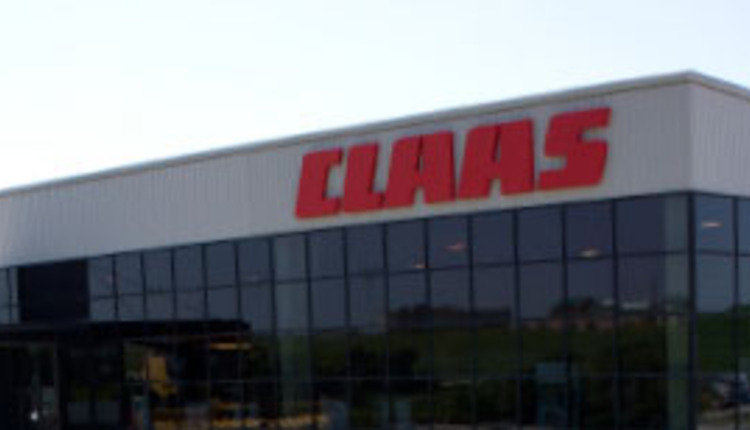 CLAAS of America is advancing negotiations with its final list of prospective equipment dealers in western Texas and Oklahoma in wake of the recent announcement made by Warren CAT concerning the divestment of their agricultural stores. Warren CAT will continue to provide service and parts support to CLAAS customers through the dealer transition period.
"We wish Warren CAT the very best as they refocus their efforts in other markets outside of agriculture," said Eric Raby, CLAAS of America President and General Manager – Sales. "With this change comes a great opportunity for CLAAS. We look forward to expanding our service in these areas to provide customers with enhanced sales and service options."
At this time, CLAAS has not announced the dealers with whom they are negotiating, but they do plan to make these announcements in the near future. According to Christopher Gittens, Vice President of Dealer Development, "Our LEXION and JAGUAR customers deserve the very best local service and we are working with a select group of the top dealers in the region to ensure they receive it."
To ensure support of customers throughout this transition, CLAAS regional sales and service personnel will be available to meet any needs customers may have. In addition to increased CLAAS regional support, Warren CAT will continue providing service to customers until new dealers have been assigned.
Learn more about CLAAS and this expansion by visiting www.claas.com or by contacting Vice President of Dealer Development Christopher Gittens at christopher.gittens@claas.com.
About CLAAS
CLAAS of America Inc. offers a wide variety of technologically innovative tractor, combine, forage harvester, baler and hay tool products to provide growers optimum performance in the field. These premium equipment lines are designed by a dedicated engineering staff located at numerous worldwide factories focused on the production and design of harvesting equipment. The design, performance and reliability of this equipment have made CLAAS an international market leader. For more information, visit www.claasofamerica.com.