This item has been supplied by a forage marketer and has not been edited, verified or endorsed by Hay & Forage Grower.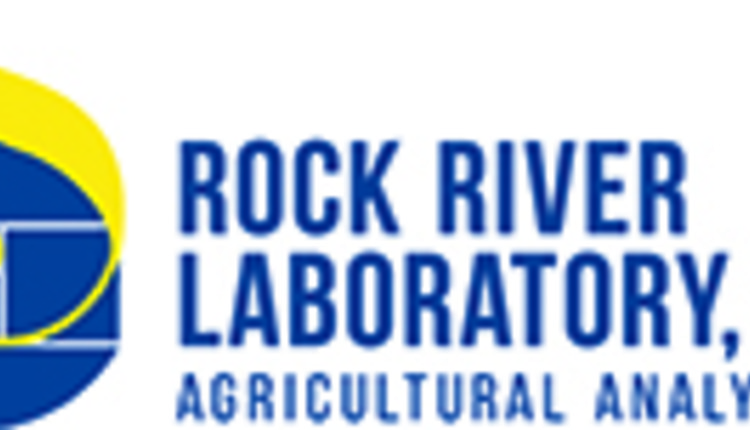 Rock River Laboratory, Inc. announces the hiring of two new team members in their Northeast laboratory. Erinn Wilks has assumed the role of Laboratory Manager and Kelsie Brennan has taken on the role of laboratory technician at the company's newest laboratory location, Rock River Laboratory-Northeast, in Binghamton, N.Y.
Wilks
Erinn Wilks
In her new laboratory management position, Wilks will focus her attention on conducting and managing feedstuff sample analysis for the New York laboratory. She brings a family farm background, including experience in nutrition, care and exhibiting of beef cattle, sheep, and goats.
"Erinn's extensive animal husbandry background and diverse agriculture industry experience are incredibly helpful to her role with Rock River Laboratory," says Zachery Meyer, Rock River Laboratory director of operations. "Her knowledge of the region combined with her dedicated care for our customer's needs will help fulfill our brand of exceptional customer service accompanying accurate results."
Originally hailing from Brackney, Pa., Wilks graduated with a Bachelor of Science degree in Equine Science and Management from Morrisville State College in Morrisville, N.Y. She garnered management skills through her roles as an assistant equine instructor and stable supervisor during employment at Morrisville College, and through her work with the college's six-horse Belgian draft horse hitch. Most recently, Wilks worked as a trainer and groom in the Standardbred racehorse industry. She now resides with her husband and son in Warren Center, Pa. and assists with operating her husband's family's Simmental beef cattle herd.
Brennan
As a Rock River Laboratory technician, Brennan will be taking an active role in NIR (Near Infrared) analysis of feedstuffs at the at RRL-NE facility. Brennan garnered laboratory experience through technical work at two different agriculture laboratories after earning an Associate's degree in Agricultural Business from Alfred State College in Alfred, N.Y. in 2011.
"We are very excited for our northeastern customers to benefit from Kelsie's laboratory experience, hard work ethic, and industry familiarity," says John Goeser, Rock River Laboratory animal nutrition, research and innovation director. "Her detail-orientation and strive for accurate results bolster's our lab's goal of quality analysis on which our customers can rely."
Growing up near, Wyoming, N.Y., Brennan spent her younger years raising and exhibiting registered Jersey cattle and market hogs, and assisting her family with their Limousin beef cattle herd, while also gaining experience working on family dairies in the area. Brennan now resides in Marathon, N.Y., where she is involved in the local community, specifically in the maple production for which Marathon is known and continues to enjoy exhibiting dairy cattle.
Headquartered in Watertown, Wis., Rock River Laboratory provides production assistance to the agricultural industry through the use of advanced analytical systems, progressive techniques, and research-supported analyses. Employing a team of top specialists in their respective fields, Rock River Laboratory is built on providing accurate, cost-effective, and timely analytical results to customers, while featuring unsurpassed customer service.