This item has been supplied by a forage marketer and has not been edited, verified or endorsed by Hay & Forage Grower.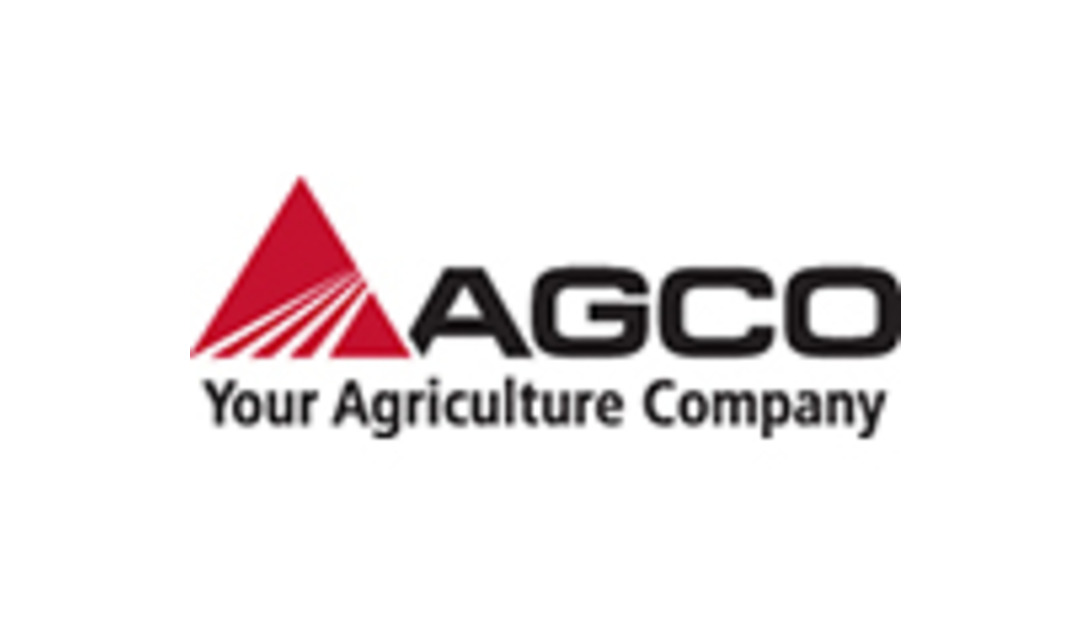 AGCO Corporation
(NYSE:AGCO), a global leader in the design, manufacture and distribution of agricultural machinery and solutions, has released the second 2020 Fendt® Momentum® Crop Tour field update. This update reports AGCO agronomists' observations of tire-track compaction on plant growth.
Soil compaction caused by wheel traffic is an increasing concern among farmers, especially due to the weight of high-capacity, central-fill planters on the center transport wheels. Several studies have documented plant height reductions caused by compaction, which restricts root growth, limits nutrient and water uptake and ultimately lowers yield.
For example, researchers at Penn State1 reported that tires inflated to 100 pounds per square inch created compaction that reduced corn plant height at six weeks after planting by 21% compared to the control (no compaction), reducing grain yield by 11%. See Figure 1. In contrast, the researchers noted that flotation-style tires inflated to 36 psi "helped to reduce the effect of compaction on plant growth" to the extent that the crop height in that treatment was near that of the control.
In keeping with the 2020 AGCO Crop Tour™ goal to demonstrate the effects of and ways to minimize soil compaction at planting, AGCO agronomists have been observing crop development in plots in several states this summer. They recently recorded corn plant heights at growth stages after V12 to compare the compaction effects of various treatments.
In a plot near Casselton, North Dakota, they compared two planter tire-pressure inflation rates: 55 psi, similar to the level for road transport, and automated inflation that maintained tire pressure at approximately 17 psi.
Jason Lee, AGCO agronomist and farm solutions specialist, measured plant height in the rows on either side of the in-line tandem center transport tires of the Fendt Momentum planter at low and high tire inflation pressure. He observed a near 3-inch height advantage in corn planted with very high flexion (VF) tires auto adjusted to maintain a low psi (approx. 17 psi), as opposed to the same tires kept at a constant 55 psi. See Figure 2.
To illustrate the difference in soil compaction at different tire inflation rates, this photo shows the footprints made by the same VF tire at 55 psi on the left and 15 psi on the right, the minimum inflation recommended by the tire manufacturer.

Footprints made by very high flexion planter tires inflated at 55 psi (left) and 15 psi (right). Note the longer footprint at lower inflation pressure covers a larger surface area and lessens pressure applied to the ground.
"Note that the length of the footprint increases as tire pressure decreases, reducing pressure applied to the ground and therefore potential surface compaction," Lee says. "A larger footprint reduces the pressure to the soil and therefore lessens the potential for surface compaction damage."

Evaluating correlation between plant height observations and yield
As the Casselton crop height observation suggests and many additional university studies have shown, tire inflation can make a difference in compaction and resulting plant height. Lee says he looks forward to taking the AGCO Crop Tour plots to harvest to see how final yields match with in-season observations.
Lee also says producers may want to consider lowering the inflation level of tractor and implement tires when possible before starting any field work. He acknowledges, however, that doing so means having an air compressor in the field and time to inflate tires back to road levels before transport, unless the equipment has a central tire inflation system, like VarioGrip™ on Fendt tractors or the tire inflation system available on the Fendt Momentum planter.
AGCO will continue to report AGCO Crop Tour plot progress, event updates and harvest results through farm media outlets, as well as via social media and online at www.fendt.com/us/planters/crop-tour, on Facebook at Fendt Global and on Twitter @Fendt_NA. Follow the hashtags #AGCOCropTour and #FendtMomentum. The Fendt Momentum planter will be on display at select dealer events and locations. For more information, visit Fendt.com or contact your local dealer.
1. Sidhu, D., S.W. Duiker. 2006. Soil compaction in conservation tillage: Crop impacts. Agronomy Journal. 98:1257-1264.