This item has been supplied by a forage marketer and has not been edited, verified or endorsed by Hay & Forage Grower.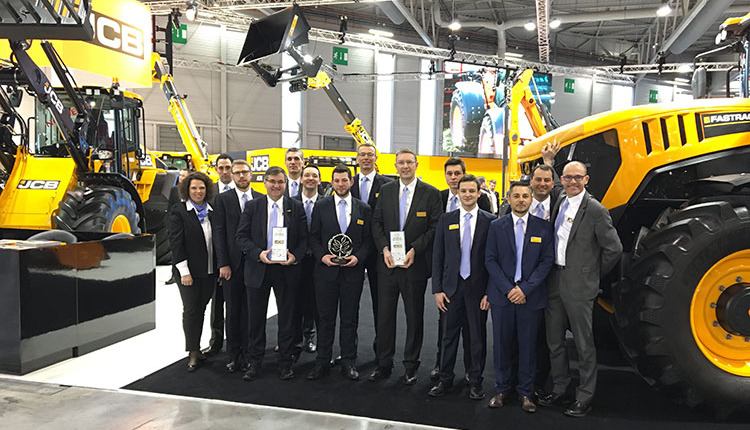 Two of JCB's newest products have been named 'Machine of the Year' for 2017 at SIMA, one of the world's leading agricultural shows. The 8000 Series JCB Fastrac received the 'Machine of the Year' award in the 280-400hp tractor category, and the JCB Agripro Loadall telescopic handler secured the accolade in the handling section.
The awards were handed out at the prestigious SIMA show this week in Paris where the brand-new products received their international show debuts.
"We are delighted to have won both of these awards, which are a tribute to the whole JCB team involved in the design, engineering and manufacturing of these two innovative products," said a JCB spokesperson.
The Fastrac 8000 Series won the accolade thanks to its speed, comfort and innovation. The JCB Agripro Loadalls feature a unique DualTech VT variable transmission offering customers the precision flexibility of hydrostatic with the speed and acceleration of powershift in a single transmission.
The Machine of the Year competition honors the most innovative agricultural products. The winners are decided by a jury of journalists specializing in farm machinery.
AboutJCB
JCB is a privately-owned,global company that manufactures over 300 different machines from 22 plants on four continents including the United Kingdom, India, Brazil and the UnitedStates. Equipment lines offered include: backhoe loaders, telescopic handlers, tracked excavators, wheel loaders, rough terrain forklifts, compact excavators, skidsteer loaders, compact track loaders, and the unique Fastractractor. For more
information, visit
www.jcb.com
.