This item has been supplied by a forage marketer and has not been edited, verified or endorsed by Hay & Forage Grower.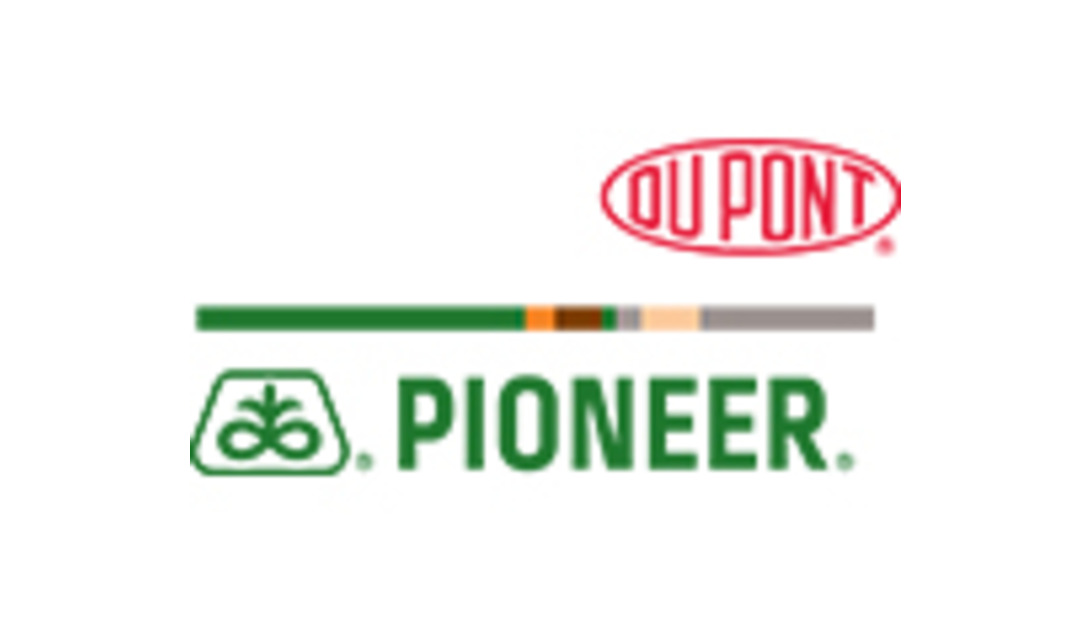 DuPont Pioneer and CNH Industrial today announced an agreement to enable wireless data transfer capabilities between EncircaSM services and the advanced farm management systems of AFS Connect™ from Case IH and PLM™ Connect from New Holland Agriculture. Case IH and New Holland are agricultural equipment brands of CNH Industrial.
The agreement supports the seamless flow of information between the tailored, whole-farm solutions from Pioneer known as Encirca services and a grower's high-tech field equipment, including the AFS Pro 700 and IntelliView IV displays from Case IH and New Holland, respectively.

"One of the top priorities for growers today is making the most of every dollar and every input," said Eric Boeck, DuPont Pioneer marketing director, Encirca services. "Using wireless data transfer to quickly move field data for analysis can make a positive impact on tight margins. For example, this enabling technology can be used to build a fertilizer plan for a field within hours of harvesting a crop, making more efficient use of equipment and labor already in place."

Growers will now have more options to quickly and easily import field operations data, including as-applied maps and production data from planters, spreaders, sprayers and combines, into Encirca services.

"This agreement with DuPont Pioneer is an answer to growers' calls for seamless, secure and timely transfer of agronomic data between their machines and their trusted advisors," said Joe Michaels, director of Precision Solutions & Telematics with CNH Industrial. "Giving users of AFS Connect and PLM Connect the ability to share data directly into Encirca services helps them make the most of their agronomic data to drive their daily management decisions."

Encirca services combine the latest technologies for weather, soils and agronomy with a grower's field operations data to comprehensively manage whole farm practices. These proprietary analytics and a personal advisor help growers make timely management decisions to control costs and maximize crop yields.

Case IH and New Holland deliver integrated precision farming solutions that give growers more control than ever before throughout the crop production cycle. The agricultural equipment brands' respective telematics systems, AFS Connect and PLM Connect, help growers streamline field data into valuable insights and informed decisions.

Pioneer was one of the first decision services providers to leverage wireless data transfer functionality, having previously established wireless data transfer relationships with several other major equipment manufacturers.

To learn more, visit encirca.pioneer.com <http://encirca.pioneer.com?elqTrackId=8c0c4ed1be6547e4a56c8cf35239fb01&elq=71e8a7b7122645969f0eeef85bb65f7c&elqaid=2631&elqat=1&elqCampaignId=3242> or contact your Pioneer sales professional. To find an Encirca certified services agent, simply call 1-844-744-7333. Follow us @EncircaServices.

CNH Industrial N.V. (NYSE: CNHI /MI: CNHI) is a global leader in the capital goods sector with established industrial experience, a wide range of products and a worldwide presence. Each of the individual brands belonging to the company is a major international force in its specific industrial sector: Case IH, New Holland Agriculture and Steyr for tractors and agricultural machinery; Case and New Holland Construction for earth moving equipment; Iveco for commercial vehicles; Iveco Bus and Heuliez Bus for buses and coaches; Iveco Astra for quarry and construction vehicles; Magirus for firefighting vehicles; Iveco Defence Vehicles for defence and civil protection; and FPT Industrial for engines and transmissions. More information can be found on the corporate website: www.cnhindustrial.com. For more information about the latest Advanced Farming Systems capabilities, visit your Case IH AFS dealer or www.caseih.com. More information on Precision Land Management and New Holland can be found at www.newholland.com/na.


DuPont Pioneer
is the world's leading developer and supplier of advanced plant genetics, providing high-quality seeds to farmers in more than 90 countries. Pioneer provides agronomic support and services to help increase farmer productivity and profitability and strives to develop sustainable agricultural systems for people everywhere. Science with Service Delivering Success®.
DuPont (NYSE: DD) has been bringing world-class science and engineering to the global marketplace in the form of innovative products, materials, and services since 1802. The company believes that by collaborating with customers, governments, NGOs, and thought leaders, we can help find solutions to such global challenges as providing enough healthy food for people everywhere, decreasing dependence on fossil fuels, and protecting life and the environment. For additional information about DuPont and its commitment to inclusive innovation, please visit www.dupont.com.