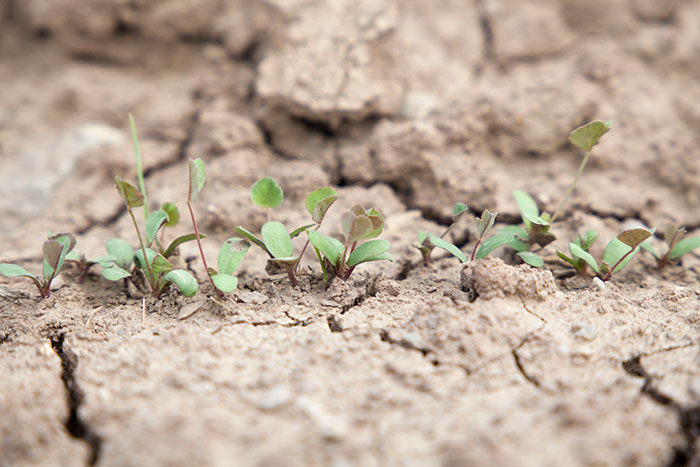 For me, the onset of August always brings a significant demarcation date for forage producers. The end of the hot season is near, and the start of the cooler fall season can be seen with binoculars rather than a telescope.
While fall brings last rites for full-season annual crops like corn and soybeans, forage producers through the years have learned to capitalize on late-season cool temperatures to create what is essentially a whole new productive growing season. For many, that new growing season begins sometime in August.
So, with the flip of the calendar, let's take a look at three things that you might want to do or begin some serious thinking about. For those in the Southern latitudes, you can probably insert September where August appears.
Plant annual forages:
There is really no type of farm or ranch that can't make use of annual forage crops planted during late summer. The fall growing season is ideal for the growth of annual cereal forages such as oats. The cool temperatures provide an environment where forage quality is generally not just good but exceptional for all classes of livestock.
The harvest options for fall oats are wide open; they can be grazed into early or midwinter, chopped for oatlage, or made into baleage. Fall forage oats have gained widespread popularity in recent years, being adaptable to virtually all U.S. regions with minimal crop input costs. In the North, oat planting needs to happen during early August for maximum yield potential. Planting dates move progressively later as the truck drives south.
Seed alfalfa:
August is also a good month for seeding alfalfa and other cool-season perennials, assuming adequate moisture is available. Time your seedings based on the weather forecast; a bad forecast for cutting hay is a good forecast for making late-summer seedings. In many U.S. regions, seeding in the late summer or early fall is the primary method to establish alfalfa.
Late-summer alfalfa seedings rarely have issues with seedling diseases because of the drier and warmer conditions. There are also other advantages, including fewer potential weed and insect issues. The near equivalent of an established stand yield is usually realized in the year following a late-summer seeding.
Seeding dates will depend on location, but a general rule of thumb is six to nine weeks before the first killing frost. Five weeks is usually the point where you'll want to keep the seed in the bag.
As a general rule, recommended seeding and soil fertility practices for spring seedings apply to late-summer seedings. It is worth mentioning that a firm seedbed to optimize seed-to-soil contact is especially important with late-summer seedings. No-till establishment is also a viable option as long as perennial weeds are controlled first or a glyphosate-tolerant variety is seeded.
Stockpile:
Cheap and relatively easy, stockpiling a portion of existing perennial pastures extends the grazing season and limits the amount of winter-stored forage needed. However, it requires some advanced planning and August is the time to formulate a plan and/or begin stockpiling.
As with annual forages, the cool, late-season temperatures make it possible for the accumulation of high-quality forage even after an extended period of growth.
Now is the time to determine what to stockpile, when to start, how many acres, and to get some nitrogen fertilizer on order.
Stockpiling strategies can be implemented from North to South, though timing and grazing duration will vary. Tall fescue is often cited as the premier grass for stockpiling; farther south, bermudagrass can also be successful.
To prepare pastures for stockpiling, graze or cut pastures to about a 4-inch stubble; then apply nitrogen. To get the most from stockpiled forage later this fall and early winter, either rotationally graze paddocks or, better yet, frontal graze by allocating a strip of stockpiled forage every one to three days. This method will double the carrying capacity of stockpiled pastures and maximize forage utilization.
__________________
Don't let this second forage-producing season go to waste. There is ample opportunity to boost feed inventories either by producing additional forage or saving on current stored supplies. Cool, sunny weather is ideal for producing some of the highest quality forage of the year.