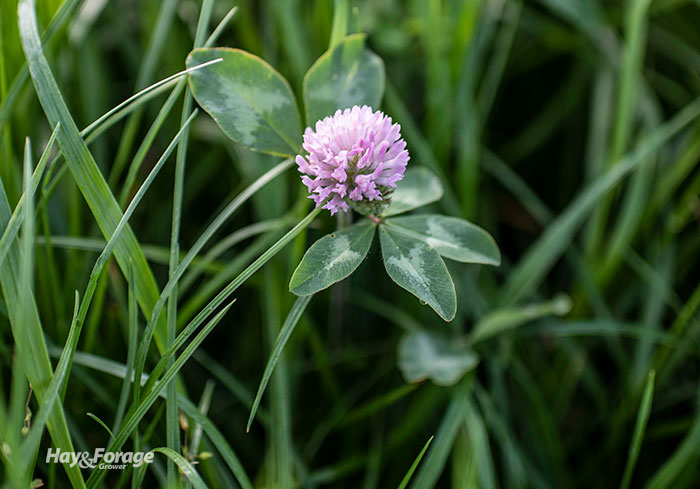 There are several options to establish legumes into perennial grass sods. One method is to frost seed early in the spring while the grasses are still dormant. Another strategy is to interseed legumes using a no-till drill once soil conditions allow.
In a 2019 experiment conducted at the University of Wisconsin's Marshfield Research Station, Assistant Station Manager Jason Cavadini compared several different methods to bolster grass pastures with legumes. He reported on his results at the Midwest Forage Association Symposium in Wisconsin Dells, Wis., last week.
Using a seeding rate of 5 pounds of red clover per acre, Cavadini frost seeded on March 29, interseeded with a no-till drill on April 27, or used a tine weeder-seeder, also on April 27. The 5-pound seeding rate equated to introducing 32 new seeds per square foot.
The most clover seedlings established with frost seeding when there was little competition from existing grass plants (see graph). The tine seeder was intermediate between frost seeding and the no-till drill.
Cavadini noted that, at best, 30% of the introduced red clover seeds established. He mentioned the earlier seeding date was beneficial for having more plants establish with frost seeding.
Introducing clover to the perennial grass pasture bumped average crude protein in the stand by 38%.