This item has been supplied by a forage marketer and has not been edited, verified or endorsed by Hay & Forage Grower.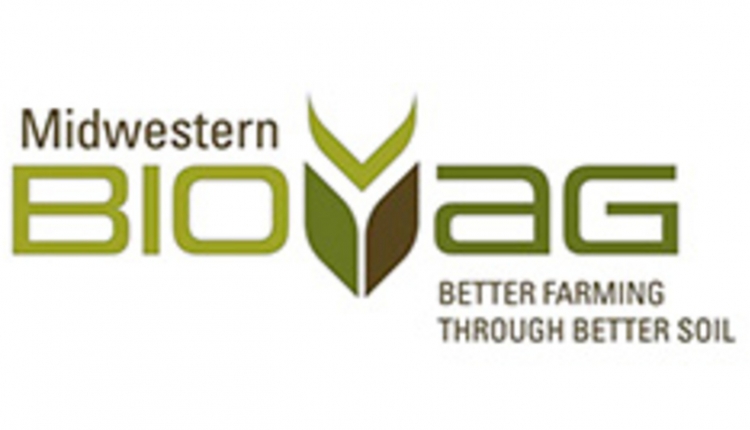 Midwestern BioAg and QLF Agronomy announced today that L-CBF TerraFed™ is now OMRI Listed and WSDA approved. TerraFed is a liquid carbon-based fertilizer containing over 34 percent sugar. This announcement marks the first OMRI Listed and WSDA approved liquid fertilizer in Midwestern BioAg's product lineup.

Gary Zimmer, Midwestern BioAg President and world-renown soil health expert, has applied TerraFed at his farm, Otter Creek Organic Farm, for the past several years.

"TerraFed jump-starts biological activity with carbon and sugar to support soil life. We've applied it on our corn and alfalfa and have seen great results," said Zimmer. "Now that TerraFed is OMRI Listed, many more organic farms can apply this product with confidence it will meet organic standards."

"Most dairy operators know that microbes in the rumen drive herd production," said Zimmer. "What many don't know is that soil microbes work the same way in the field. But like any cow, maximum production cannot be achieved without the right diet."

TerraFed is just one product in the Midwestern BioAg's L-CBF product line. Manufactured by QLF Agronomy, other L-CBF products include L-CBF 10-14-1, a conventional liquid starter, and L-CBF BOOST™, a conventional liquid fertilizer for corn, beans, alfalfa and small grains. Much like QLF's livestock nutrition products, the L-CBF product line is manufactured with high-quality sugar cane molasses.

"L-CBF TerraFed is fertilizer made from plants, for plants," said QLF Agronomy's Tim Chitwood. "It delivers plant nutrients in a cane-molasses base to stimulate soil biology and cycle nutrients in the soil."

QLF, or Quality Liquid Feeds, is a nationwide, innovative leader in liquid feed supplements. "Soil microbes drive crop production in multiple ways," said Chitwood. "For years, QLF's products have supported microbes in the rumen. The jump to agronomy was a natural transition for us."

"Our L-CBF product line fits well with our company's philosophy," said Zimmer. "Feeding soil microbes feeds the crop, which in turn produces better quality and higher yielding feed."

Founded in 1983, Midwestern BioAg is a premium fertilizer and agronomy consulting company with current sales of $40 million and over 4,100 customers on more than 1 million acres. Headquartered in Madison, Wisconsin, the company has core facilities in Wisconsin, Iowa, Michigan, Minnesota and Ohio, reaching farmers in 29 states and 3 Canadian provinces.

Midwestern BioAg and QLF Agronomy will be at the MOSES Organic Conference on February 25-27 in La Crosse, Wisconsin. Company representatives will be on hand to answer product questions throughout the conference.