This item has been supplied by a forage marketer and has not been edited, verified or endorsed by Hay & Forage Grower
.
View a
video
about the Encirca
SM
Yield Fertility Management Service on our YouTube channel.
DuPont Pioneer today announced the release of its Encirca℠ Yield Fertility Management Service, a powerful tool for maximizing production within growers' existing fertility budgets. The program creates precise input modeling for phosphorus, potassium and lime. This new service also allows growers to make real-time modifications to fertility plans based on their field and zone specific nutrient needs, fertilizer budgets and yield goals.
"Nutrient applications are a significant investment for growers each season, and a single rate approach to fulfill crop nutrient needs across an entire field often leaves yield or money on the table," said Steve Reno, DuPont Pioneer vice president, regional director – U.S. & Canada. "By utilizing the Encirca℠ Yield Fertility Management Service, growers can see the precise impact different input levels have on both fertility and cost on a per-acre basis."
Managing phosphorus, potassium and lime can boost the plant's photosynthetic capabilities, help plants resist drought, improve soil pH balance, and enhance overall plant quality. The Encirca℠ Yield Fertility Management Service provides new insights into these major nutrients that can have a significant impact on profitability each season.
Growers using the Encirca℠ Yield Fertility Management Service also can model different application scenarios and see the results in real time. Growers can optimize the allocation of their nutrient budget by generating customized fertility plans for similarly grouped land parcels, even those under temporary control or newly acquired parcels with limited field history. Customers can easily share results with DuPont Pioneer agronomists and applicators.
By taking a holistic approach to help identify and reduce the next major yield-limiting factor, Encirca℠ Yield services work to increase yield and improve input efficiencies that increase profit potential. The entire suite of Encirca℠ Yield services complements each other to help growers achieve higher productivity and profitability. Our Encirca℠ Yield Nitrogen Management Service and Encirca℠ Yield Stand service were sold on more than 1,000,000 acres in 2015 and assisted growers in managing two of the most expensive input costs farmers face today.
"In addition to the service itself, one of the biggest advantages of the Encirca℠ Yield Fertility Management Service is that growers work side-by-side with their Encirca℠ certified services agent to develop a plan that is customized for their operation and specific to individual field objectives," Reno said. "The Encirca℠ team will help each grower take full advantage of the 50 years of DuPont Pioneer agronomy research, data gathering and modeling to build a program that will help maximize efficiencies and profit opportunities for users."
To learn more about the Encirca℠ Yield Fertility Management Service, watch this video. To learn more about Encirca℠ services, visit Encirca.pioneer.com. Growers also can contact their Pioneer sales professional or, to find an Encirca℠ certified services agent, simply call 1-844-744-7333. Follow us @EncircaServices.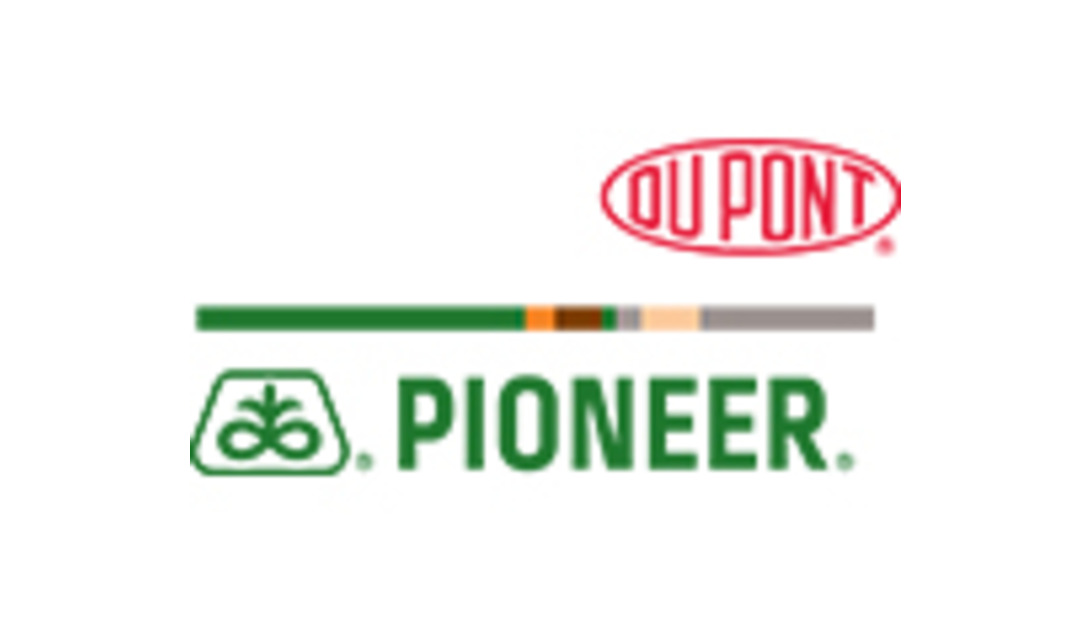 DuPont Pioneer is the world's leading developer and supplier of advanced plant genetics, providing high-quality seeds to farmers in more than 90 countries. Pioneer provides agronomic support and services to help increase farmer productivity and profitability and strives to develop sustainable agricultural systems for people everywhere. Science with Service Delivering Success.®
DuPont (NYSE: DD) has been bringing world-class science and engineering to the global marketplace in the form of innovative products, materials, and services since 1802. The company believes that by collaborating with customers, governments, NGOs, and thought leaders, we can help find solutions to such global challenges as providing enough healthy food for people everywhere, decreasing dependence on fossil fuels, and protecting life and the environment. For additional information about DuPont and its commitment to inclusive innovation, please visit www.dupont.com.