This item has been supplied by a forage marketer and has not been edited, verified or endorsed by Hay & Forage Grower.
In 1954, Arthur Luscombe of Dolliver, Iowa, conceived the idea of building a mixer for use on the farm, operating from the P.T.O. of a tractor. For the next two years, he built them on the farm, mainly for neighbors and friends.
In 1956, Art's Way Manufacturing Company, Inc. began operating as a farm equipment manufacturer in the Legion building in Armstrong, Iowa; moving to it's present location in 1959.
Art's Way has manufactured and private labeled mixers for the following companies - International Harvester, later known as Case New Holland, Massey Ferguson, Knoedler, Papec, Owatonna Mfg., and McConnell-Bear Cat.
In 1970, Arts Way started a wholly owned subsidiary known as Weigh-Tronix to develop a portable electronic scale for the mixers. In 1980, Art's Way's Board of Directors spun Weigh-Tronix off. Today they are still located in Fairmont and are one of the largest manufacturers of electronic scales.
Art's Way manufactures specialized farm machinery under AW brand, Miller Pro and Universal Harvester.
They are located at 5556 Hwy 9, Armstrong, IA 50514 (712) 864-3131.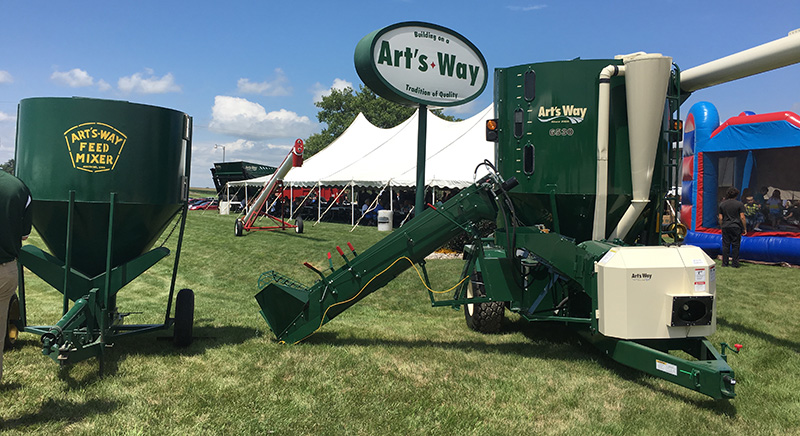 A photo from the open house today, showing one of the original mixers next to a modern day piece.