This item has been supplied by a forage marketer and has not been edited, verified or endorsed by Hay & Forage Grower.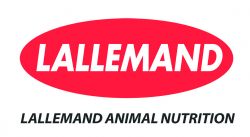 Nebraska Extension, Lallemand Animal Nutrition and Iowa State University Extension and Outreach are hosting the fourth Silage for Beef Cattle Conference on March 17, 2022. Registration is free and producers will have the option to either stream the conference online or attend in-person at the Eastern Nebraska Research and Extension Center in Ithaca, Neb.
Pre-register to join in-person or virtually by March 2, 2022, at the University of Nebraska – Lincoln's online portal. Attendees at this free conference will learn how to maximize the potential of one of the largest components of many beef producers' bottom line: silage.
Topics and speakers will include:
Agronomic management of small grain for silages, led by Daren Redfearn, Ph.D., Professor at the University of Nebraska-Lincoln
When to harvest small grain silage, led by Mary Drewnoski, Ph.D., Associate Professor at the University of Nebraska-Lincoln
Sorghum silage: A solution for limited water, led by Renato Schmidt, Ph.D., Technical Services – Forage, Lallemand Animal Nutrition
Why fermentation analysis is important and what it means for your operation, led by John Goeser, Ph.D., Director of Nutritional Research & Innovation at Rock River Laboratory and Adjunct Assistant Professor at the University of Wisconsin – Madison
Fundamentals of silage harvest management, led by Becky Arnold, Custom Harvest Business Manager, Lallemand Animal Nutrition
Inoculants for small grain silage with Limin Kung, Ph.D., Professor at the University of Delaware
Economics and ROI on quality forage in grower and finishing rations, led by Jhones Sarturi, Ph.D., Associate Professor at Texas Tech University
Making small grain silage work, a panel discussion led by Dan Loy, Ph.D., Director of the Iowa Beef Center and Professor at Iowa State University
"In this fourth year of the conference, we are directly addressing the situations producers are telling us they face — such as creating small grain silage and producing feedstuffs with less water," Schmidt says. "There's something for every beef producer at this conference, which brings together more than 12 experts from across the country, including some of the most knowledgeable people in America. Plus, a combination of in-person attendance and online streaming opens up the conference to producers across the country."