This item has been supplied by a forage marketer and has not been edited, verified or endorsed by Hay & Forage Grower.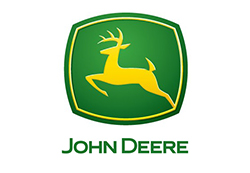 John Deere will display its newest farm equipment and technology catered to today's cattle producers at the 2023 NCBA Trade Show, Feb. 1-3 in New Orleans. We invite you to stop by Booth 1339 to learn more about the topics below that may be of interest to you and to your producer audiences. Learn more about:
Managing for optimal hay and forage quality
Maximizing integrated nutrient sensing
Useful technology available for today's connected ranch
Technology that can help cattle producers get work done more efficiently
The best ways to mix, feed and move material efficiently and at a lower cost
John Deere product and service experts will be present to provide you with an up-close look at the equipment listed below and can answer your product or technology questions.
Bale Mobile App
6140R / 560M Round Baler with HC2 Feeding System
5130M / WR3210 Wheel Rake
5075E / Frontier™ Bale Grapple / BU1060 Bale Unroller
7R290 Tractor / Large Square Baler
304G Tier Compact Wheel Loader
XUV835R Signature Edition, AutoTrac™ Ready Gator™ Crossover Utility Vehicle
XUV835M Honor Edition Gator Crossover Utility Vehicle
XUV865M Gator Crossover Utility Vehicle
XUV835M Gator Crossover Utility Vehicle
XUV590M Gator Crossover Utility Vehicle
In addition, John Deere is continuing its longtime commitment to the cattle industry through its sponsorship of the NCBA Partner Program that provides discounts to NCBA members when they purchase select new John Deere equipment, including utility tractors and riding lawn equipment.