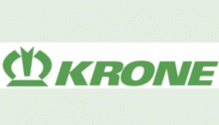 Krone is introducing a new tedder model to its extensive lineup that offers ease of transportation and improved forage drying.
The new KWT 882 T rotary tedder from Krone features a working width of 28'10" and a low tractor requirement of 55horsepower.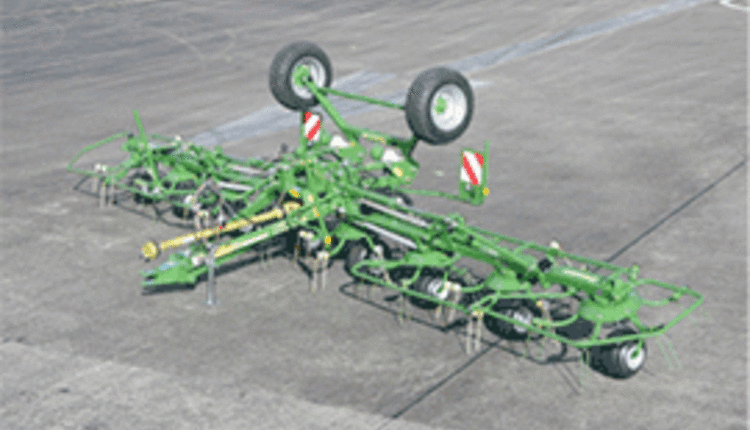 "Like all Krone products, the KWT882 T rotary tedder offers operators the latest innovations in the industry to help them harvest the highest quality forage in the most efficient manner possible," says Jody McRee, Krone Manager of Sales, Southern Region.
Equipped with a drawbar, this tedder is simple to hook up to any tractor. For quick travel from field to field, a transport chassis hydraulically folds down so the tedder rides on two large transport wheels. A narrow transport width of 9'4" and the transport chassis ensures smooth and safe travel.
Eight rotors with six tine arms per rotor spread the crop flat for improved drying times. The tines are wrapped around each tubular tine arms for added strength and durability. The tines contain two teeth and are offset so that they do not come into contact with the ground, reducing added wear on the machine and dirt contamination in the forage.
The KWT 882 T features hydraulically controlled boundary spreading to eliminate crop loss when tedding against a tree line or fence line. Other adjustments can be made to fine tune the performance of the tedder based on the conditions and crop type, such as rotor and tine angle adjustments.