This item has been supplied by a forage marketer and has not been edited, verified or endorsed by Hay & Forage Grower.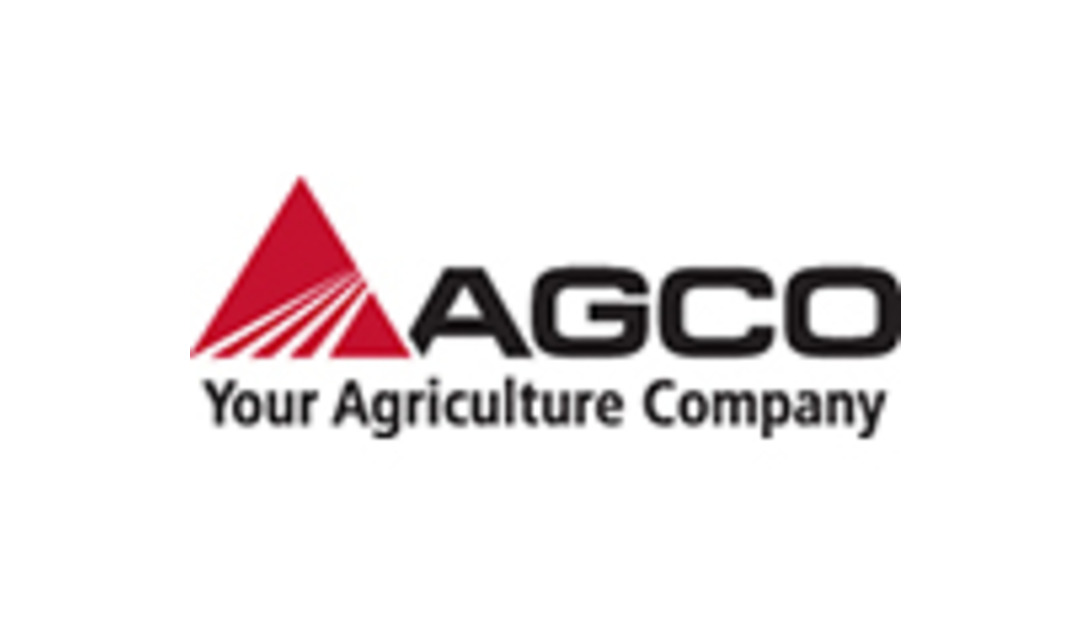 Hesston by Massey Ferguson
®
, the industry-leading hay equipment brand from
AGCO Corporation
(NYSE:AGCO), introduced the company's next generation of self-propelled windrowers during Farm Progress Show 2017. Designed to deliver more horsepower and throughput capacity, the Hesston by Massey Ferguson WR9900 Series offers four new models, all with the power and capability to operate 9200 Series auger and disc headers and the new 5400 Series draper headers. The WR9900 Series replaces the WR9800 Series and includes the WR9950 (160 HP), WR9960 (197 HP), WR9970 (235 HP) and WR9980 (265 HP) models.
"The design and features of the new WR9900 Series were driven by what hay producers and custom forage harvesters told us they wanted in a windrower — increased performance, power and comfort," says Shaun Allred, tactical marketing manager for hay and forage products at AGCO. "In response, we developed the new 265-HP model WR9980, our most powerful windrower yet. It can easily handle heavy crops such as thick grass or winter forage without the inconvenience of a larger wheelbase, added compaction-causing weight or overall dimension."
Power is the watchword for the new windrowers, and it begins with engines optimized specifically for use in these windrowers. The WR9950 and WR9960 are equipped with the AGCO Power™ 4.9L four-cylinder diesel engines, while the WR9970 and WR9980 are powered by the AGCO Power 7.4L six-cylinder diesel engines.
Providing the power for cutting the crop is a new hydraulic system that delivers a 20 percent increase in available flow to 16-foot headers, increasing the performance and throughput, especially in heavy crop conditions. A new, larger tandem hydraulic pump delivers additional hydraulic flow to the header, and new, larger hydraulic motors on the 16-foot disc header delivers that power to the cutterbar and conditioner rolls. In addition, the hydraulic oil cooler is now larger to accommodate the increased hydraulic capabilities of the new WR9900 Series.
Cab designed for ultimate comfort, superior ride
Features that help reduce fatigue and increase efficiency were a close second on operators' wish lists. "Getting hay harvested ahead of adverse weather is a common challenge and often means long hours in the field," says Allred. "Adding more safety and comfort features to make them easier to operate was extremely important when designing the new WR9900 Series windrowers."
To meet this request, the WR9900 Series windrowers feature AGCO's exclusive VisionCabTM that delivers improved visibility, greater comfort, a smoother ride and then some. The cab is spacious, with a large, curved windshield for better visibility of the header and field. The tinted rear window cuts heat from the sun and reduces reflection on the monitor screen. Overall, the cab has a 130-square-foot interior; 77 total square feet of glass; and 33 square feet of glass in the curved windshield.
Operators also will appreciate an air conditioning system with 50 percent greater cooling performance than AGCO's previous windrowers, foot pegs for greater comfort, Bluetooth® capability with USB plug-in to charge phones or other handheld devices, and a new step platform outside the cab that makes it easier and safer to step onto the header. A front windshield wiper with a washer function helps operators maintain a clear view for safe and accurate operation when field conditions are particularly dusty.
Other features in the new WR9900 Series are now standard equipment, including automatic climate control and an air-ride cab suspension system with shock absorbers that limits vibrations to reduce operator fatigue. The unique deluxe, semi-active air-suspension seat moves side to side, and fore and aft for a smoother ride, especially when operating at faster field speeds, on pivots, along borders or in rough field conditions.
Improved performance and greater versatility
The WR9900 Series features two different engines that enable all four models to run either rotary or disc headers. The WR9950 and WR9960 are powered by the AGCO Power 4.9L four-cylinder diesel engine, while the WR9970 and WR9980 are powered by the AGCO Power 7.4L six-cylinder diesel engine. All engines are designed for ag and optimized specifically for the windrower to provide greater horsepower within the operating range. All models are capable of operating draper, auger or rotary headers. The WR9950 is designed to operate a 13-foot disc header, and the remaining three models can be equipped with either a 13- or 16-foot header.
The new series also is equipped with the V-Cool™ system and an auto-reverse fan that eliminates the need for rotary screen cleaners to remove dust and chaff from the radiator screen. GlideRider™ rear-axle suspension transfers load to the main frame, so bounce is reduced and comfort is increased even at higher field speeds. Other features of these new windrowers include an industry-exclusive hydro handle with up to 16 programmable functions featuring the operator's preferred configurations and a responsive, electro-hydraulic steering system for precision control and maximum comfort.
Operators have the option to select the C1000, a simple, easy-to-use icon-based monitor, or the C2100, a 12.1-inch full touchscreen monitor that allows operators to view both the machine functions and the guidance settings on the same screen.
Optional features
Several additional features are optional on the WR9900 Series, including:
electronically adjustable mirrors so operators can adjust them from the cab seat,

hydraulically driven reel on auger headers,

new high-visibility LED lighting package for improved vision when working into the night,

RearSteer™ system, a Hesston exclusive that uses fully active hydraulic cylinders for true rear steering, giving operators steady steering and driver comfort at much higher road speeds,

especially when

towing a 5400 Series draper header, and

Hesston's exclusive TwinMax™ advanced conditioning system that double-crimps the stems, reducing drying time while allowing leaves to stay healthy and whole, retaining their vital nutrients.
"For nearly 70 years, Hesston has been the industry leader in windrower production by developing cutting-edge technology and innovative windrowers that deliver quality hay faster, more efficiently, with greater precision, less fatigue and lower operating costs," says Allred. "This new line of windrowers is another benchmark product offering that delivers on AGCO's promise of bringing only the best possible products to market. The machine performance combined with the service commitment from the company's network of dealers makes the WR9900 Series a complete package."
The four new windrower models also are available from Challenger®. For more information about hay equipment, including the new WR9900 Series self-propelled windrowers, or to find a dealer near you, visit masseyferguson.us or challenger-ag.com.