This item has been supplied by a forage marketer and has not been edited, verified or endorsed by Hay & Forage Grower.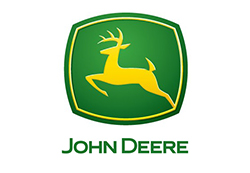 A U.S. District Court in Kentucky has ruled in favor of Deere & Company in a lawsuit that was filed to protect use of the trademark green and yellow color combination on John Deere agricultural equipment.
Following a one-week bench trial that took place in June, the U.S. District Court in Paducah, Kentucky has now found in favor of Deere. The court decision permanently bans the use of the John Deere colors by FIMCO, Inc., a South Dakota company that manufactures and markets agricultural sprayers under the "Ag Spray Equipment" brand name.
Deere said the lawsuit is part of an ongoing and vigorous effort to protect the company's trademarks and intellectual property.
The lawsuit asserted that FIMCO's green and yellow equipment infringed on Deere's trademark for the color combination. Deere also claimed that use of the colors by another manufacturer confuses the public as to where the product originated and dilutes the value of the John Deere brand. In a 107 page decision, the District Court found for John Deere on all its claims.
The court ruled that John Deere's green and yellow color combination qualified as a "famous" trademark since as early as the late 1960s and that FIMCO intentionally chose green and yellow to create an association with the John Deere brand. The court also found that FIMCO's use of green and yellow was likely to cause confusion among purchasers as to whether its agricultural equipment was manufactured by or endorsed by John Deere.
The court decision said FIMCO, Inc. and all persons affiliated with the company are permanently enjoined from using the combination of green and yellow colors in the manufacture, distribution, marketing, advertising or sale of trailed and wheeled agricultural equipment in any locality within the United States. The court gave FIMCO 60 days to file with the court a plan on how it will comply with the permanent ban.
Deere & Company (www.JohnDeere.com) (NYSE: DE) is a world leader in providing advanced products and services and is committed to the success of customers whose work is linked to the land - those who cultivate, harvest, transform, enrich and build upon the land to meet the world's dramatically increasing need for food, fuel, shelter and infrastructure. Since 1837, John Deere has delivered innovative products of superior quality built on a tradition of integrity. For more information, visit John Deere at its worldwide website at
www.JohnDeere.com.