This item has been supplied by a forage marketer and has not been edited, verified or endorsed by Hay & Forage Grower.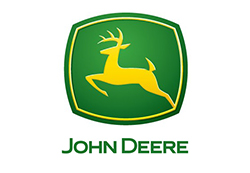 John Deere is featuring a wide variety of new equipment for today's farmers and ranchers, along with the latest information of interest to you and your producer audiences, at the 2018 National Farm Machinery Show, Feb. 14 – Feb. 17 in Louisville, Kentucky.
The trade show offers you an opportunity to learn about our latest equipment innovations. Products and events to be featured include:
South Wing Booth #6627
We invite you to stop by the trade show from 9 to 10 a.m. or 5 to 6 p.m. on Wednesday, Feb. 14 and on Thursday, Feb. 15, to see the products and visit with our experts to learn more about our full line of equipment.