This item has been supplied by a forage marketer and has not been edited, verified or endorsed by Hay & Forage Grower.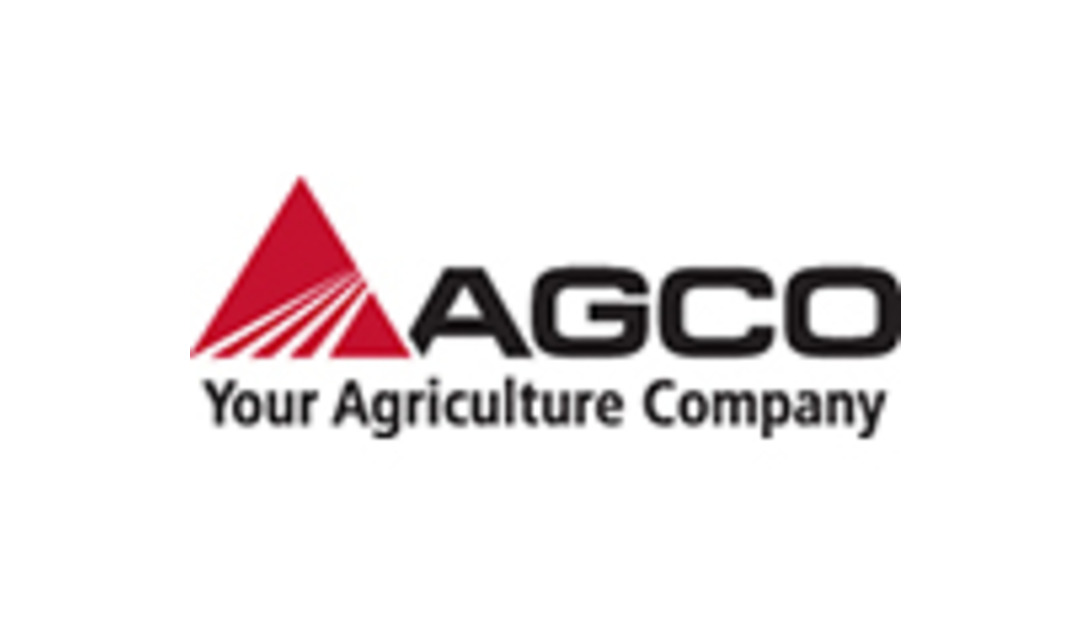 Helping growers better understand how optimized corn planting practices can maximize yield potential and the role the latest equipment technology can have on planting accuracy is the goal of the 2018 AGCO Crop Tour™ hosted by

AGCO Corporation

(NYSE:AGCO) and dealers in six Corn Belt states. AGCO and

Precision Planting

®

are holding their third year of on-farm educational events.
"Corn growers have one chance to get the crop planted right, but there are a lot of variables to consider to be sure each field gets off to a good start. Last year at planting we had rains and other environmental challenges. The Crop Tour findings showed us correct downforce alone could boost yields up to 8 bushels per acre," says Larry Kuster, senior product specialist for AGCO Seeding and Tillage. "The Crop Tour field events use the latest technology to help growers see firsthand how variation in soil conditions, equipment and seed placement impact plant emergence, health and yield so they can ultimately make better planting decisions based on their local conditions."
In 2018, AGCO continues the program to demonstrate corn hybrid performance and return on investment with varying planting depths, seed spacing and down-force settings. In addition, AGCO will incorporate planting-speed trials to demonstrate if speeds up to 10 mph affect singulation and plant-spacing accuracy. All on-farm demonstration plots in 2016, 2017 and 2018 were planted using White Planters® equipment equipped with seed metering, electronic drive, the automated downforce equipment, plus 20/20 SeedSense® monitoring and data management from Precision Planting.
Several White Planters models are available factory-equipped with Precision Planting products which is a convenient and cost-effective option to retrofitting an existing planter. In addition to various configurations in the White Planters 9800VE Series, AGCO offers the WP9924VE, a large-frame planter on factory-installed tracks, and the WP9222VE wing-fold planter for best-in-class seed placement accuracy for no-till planting. New to the lineup of Precision Planting equipped planters are the 9700VER Series and 9500VER Series from White Planters.
Evaluating hybrid performance with SmartFirmer technology
Select 2018 Crop Tour locations also will demonstrate the capabilities of the new SmartFirmer® technology from Precision Planting. SmartFirmer is a seed-firmer sensor that runs in the seed trench, allowing growers to measure and document organic matter, soil moisture, residue levels and soil temperature in real time. With information collected on-the-go, growers can change the hybrid, population, depth and fertility while planting to better match the soil conditions. At locations in Illinois, Iowa, Nebraska and Wisconsin, distinctly different hybrids will be planted with a split planter to show the impact of organic matter on plant performance. Soil data will be collected with the SmartFirmer.
Defensive hybrids, which typically perform well in poorer, low-organic matter soils and offensive hybrids, which typically achieve top yields in the best soils but yield inconsistently in poor soils, will be planted in high-organic matter soils. At harvest, AGCO will analyze yield data to show which combination provided the biggest improvement in return on investment.
"Producers are continuously looking for ways that will help them optimize crop yield potential and increase their return on investment," says Jason Webster, agronomist with Precision Planting. "Planting practices have a crucial role in this effort. Precision Planting has a long-standing commitment to educate growers about the agronomics related to planting, and we're excited to share the learnings from these sites, so producers can go home and apply what they learned."
2018 studies provide third year of data comparing planting variables
Evaluations in the 10-acre Crop Tour demonstration fields compare plant emergence, season-long plant progress and yield impact due to variables such as planting speed, seeding depth, down-pressure variability, plant spacing, seedbed quality, compaction, and tillage practices. Planting data is tracked using 20/20 SeedSense® and documented with FieldView® technology so event attendees have a clear picture of the variations within the demonstration plot.
AGCO compared down force using DeltaForce® automatic down force control to both heavy and light downforce across 11 locations* in 2016 and 2017. Results showed the automatic down force improved yields by 5 bushels per acre compared to the heavy down force and 14 bushels per acre compared to the light downforce. In 2017, the crop tour plots revealed the need for varying down force due to tillage practices, the amount of product on the planter, and soil moisture. The demonstrations showed additional down force is required as seedling depth increases, different tillage systems required different row unit down force and central-fill planters need more down force on the wings to maintain adequate gauge-wheel-to-ground contact.
In the last two year's seed singulation studies, AGCO evaluated plant-to-plant spacing comparing 93.1 percent spacing accuracy to 99.6 percent accuracy possible with the vSet® and vDrive® technology. Across 11 sites*, the Crop Tour found there was an average 7-bushel-per-acre yield advantage due to a 6.5 percent improvement in seed singulation accuracy. Across two years of plot data, White Planters 9800VE Series equipment planted more than 11,500 acres of corn and averaged 99.6 percent singulation accuracy. Two years of data show that a 1 percent improvement in singulation accuracy results in approximately 1 bushel-per-acre yield increase.
Lastly, the 2016 and 2017 Crop Tours evaluated six different planting depths ranging from 1 inch to 3.5 inches. Studies found that planting just 0.5 inches shallower than the 1.5-inch recommended minimum resulted in a 23-bushel per acre yield loss compared to the optimal depth of two inches across the 11 crop tour sites*.
More states added to Crop Tour program
In 2018, AGCO is expanding Crop Tour to Wisconsin, Ohio and eastern Nebraska, and returning to Illinois, Iowa and North Dakota. Locations include: Arthur, Ill.; Gladbrook, Iowa; Irwin, Iowa; Morning Sun, Iowa; Falls City, Neb.; Fremont, Neb.; Hankinson, N.D.; Union City, Ohio; and Wausau, Wis.
Find updates throughout growing season online
In addition to attending field days at the Crop Tour locations, growers can find more information about planting technology and these demonstrations by checking the Crop Care section of MyFarmLife.com. Follow the AGCO Crop Tour on Facebook (@AGCOcorp) and Twitter (#AGCOCropTour).
Be sure to visit your local Challenger® or Massey Ferguson® dealer for more information about White Planters equipped with Precision Planting products as well as the Crop Tour location nearest you. Visit Precision Planting to learn more about the products available today.