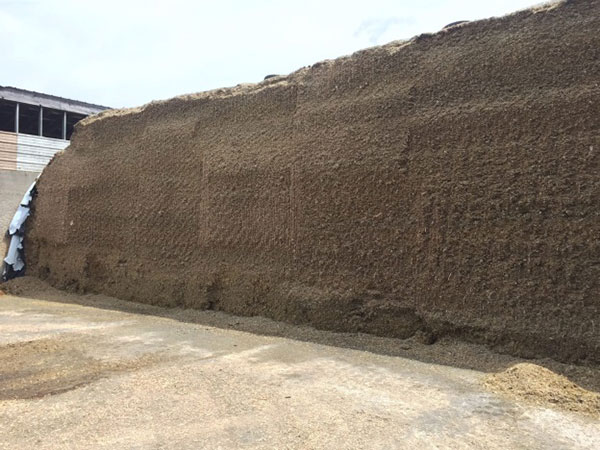 Winning #HappySilageFace Photo by Amanda Fruend, East Canaan, Connecticut
Lallemand Animal Nutrition's Silage Doctor is pleased to announce the winning states of the #HappySilageFace social media contest — Connecticut, Illinois and New York. The winning #HappySilageFace came from Connecticut, followed by Illinois and New York. Lallemand Animal Nutrition will be awarding $1,000 in total to those State FFA Associations.
Silage face management and safe silage practices are important aspects for all operations to remember.
For more information on good and safe silage management visit North America's foremost expert, the Silage Doctor, on Facebook, Twitter or visit qualitysilage.com.
Lallemand Animal Nutrition is committed to optimizing animal performance and well-being with specific natural microbial product and service solutions. Using sound science, proven results and knowledge, Lallemand Animal Nutrition develops, manufactures and markets high value yeast and bacteria products
─ including probiotics, silage inoculants and yeast derivatives ─
and offers a higher level of expertise, leadership and industry commitment to move our partners
Forward. For more information, please visit www.lallemandanimalnutrition.com
.
Lallemand Animal Nutrition is
Specific for your success.