The author is a freelance writer from Bozeman, Mont., and has her own communications business, Cowpunch Creative.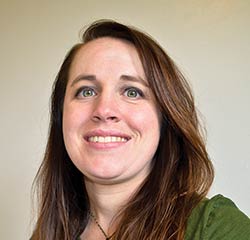 Recently, an Australian company, Maia Technology, released a new free grazing management software known as MaiaGrazingLITE during the Grassfed Exchange Conference held June 20 to 22 in Rapid City, S.D. Col Feilen, Maia's executive channel manager, says his company, which also has strong ties to the livestock sector, developed MaiaGrazing software after identifying a lack of farm management programs that also included a strong grazing component.
"We conducted a global search for software and applications that could assist in delivering a consistent grassfed product and support for every stage up and down the supply chain in a vertically integrated business," says Feilen. "The glaring gap was grazing management."
To learn how to fill this gap, Feilen and his counterparts spent time with innovative graziers, those managing their operations on a high level.
"These innovators have been recording and tracking their grazing manually for years," points out Feilen. "They've developed processes and systems that work well for them. All we're really doing is codifying their best practices."
Growing interest
During its beta phase, the company worked with farmers and ranchers to test and hone the new app for nearly a year before ramping up commercialization and taking it to market. The first iteration of the software, MaiaGrazingPRO, was launched in Australia in November 2015. Feilen says his company decided to release the Lite version for free because they feel people should not have to pay just to have their information or record-keeping spat back out to them.
"We're in the decision support game," says Feilen. "That's what we charge our customers for. All the record keeping, tracking, and so forth, we are giving away for free."
Feilen estimates MaiaGrazingPRO currently has around 1,600 commercial users globally with more joining the ranks daily. In addition, he puts the present number of MaiaGrazingLITE users at around 500.
"The majority of those users are in Australia," says Feilen. "But we've been taking on a lot more customers in the United States over the past 12 months."
Among some of the present U.S. users, says Feilen, are 777 Bison Ranch of Hermosa, S.D., the Durham Bison Ranch near Gillette, Wyo., and Acabonac Farms of Long Island, N.Y. In addition, research organizations, such as the Noble Research Institute, are beginning to use the software to track grazing research data.
According to Feilen, the types of MaiaGrazing users are diverse. However, he points out, they all have one thing in common – they understand the management of their grass and natural resource base, not the livestock, are the true foundation of their business.
"Whether you have 20 or 1,000 head of cattle, the challenge is the same," says Feilen. "You have to manage the grass."
So, what do MaiaGrazing's applications bring to the grazier's table? Feilen describes the cloud-based software as a precision agriculture tool with a grazing specific focus wrapped into a farm management program. The program works on a desktop web browser and also on or offline as an app version.
"The app version is very much designed to be practical and useful in the pasture," says Feilen. "You can take photos in the pasture, geotag them, record moves, and things like that. If you're out of cell range, it just syncs when you are back in range."
Upgrade available
With the free Lite version, producers are provided with the capability to do a variety of tasks, including track their herd, input pasture entries, understand grazing yields on individual pastures, map pastures, buy and sell livestock, record day-to-day farm management details, and even manage livestock inventory down to individual stock classes.
When producers are ready to take on a planned grazing approach, Feilen says, they can easily transition to the subscription-based MaiaGrazingPRO platform. The big differences between the two versions, he explains, are the analytics and forecasting capabilities of the Pro software to look ahead and assist in making decisions.
The Pro version takes the data producers input and provides them with analytics and tools to understand where they may or may not sit in terms of their management; then plan accordingly. Among the advanced features MaiaGrazingPRO provides are grazing planning, forage budgeting, accounting for seasonal differences, and the ability to forecast their position using historical data.
"We're not doing anything different or providing a new methodology to grazing," says Feilen. "We are just helping producers put specific context behind stocking rate and other grazing data points at a given point in time. We're setting them up to be in a position to actively manage instead of be reactive."
Those interested in trying the free MaiaGrazingLITE software or signing up for a free trial of the MaiaGrazingPRO version can do so by visiting www.maiagrazing.com to set up an account, then download the app on their tablet or smartphone. Paid plans for the Pro version start at $45 per month and go up based on the size of operation. Additionally, Maia provides technical support to first-time users to assist them in account setup.
Going forward, Feilen says producers can expect new integrations and continued upgrades in the MaiaGrazing platform. Future advancements currently in development include the ability to link to sensors or satellite feeds to measure biomass, soil moisture, rainfall, and other relevant data. In addition, Maia has partnered with an Australian agri-tech company, Agersens, to integrate their eShepherd virtual fencing system into the MaiaGrazing platform.
---
This article appeared in the August/September 2018 issue of Hay & Forage Grower on page 12.

Not a subscriber? Click to get the print magazine