This item has been supplied by a forage marketer and has not been edited, verified or endorsed by Hay & Forage Grower.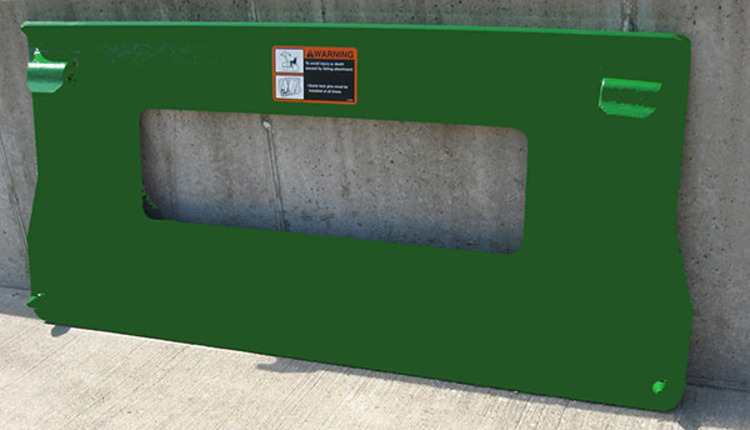 The John Deere 500 Series Weld-on Plate is now available from Worksaver, Inc., a new addition to its current line of weld-on plates and kits. Designed to be welded to existing attachments, this plate interfaces with John Deere 500 Series loaders that use the JD attaching system. Formed from 5/16" steel, other features include steel cast upper hooks and welded locking pins spaced to OEM specifications to ensure a proper fit when welded to buckets or attachments. The John Deere 500 Series Weld-on Plate measures 49.38" x 22.85". Worksaver, Inc. is a manufacturer of agricultural, industrial, commercial and construction equipment for a variety of applications for property owners, farmers, ranchers, contractors and many others. A variety of equipment is able to fit skid steers and front loaders and tractors.
For more information, contact Worksaver, Inc., P.O. Box 100, Litchfield, IL 62056-0100. Phone: 217-324-5973, Fax: 217-234-3356. Website: http://www.worksaver.com/weld-on-plates-and-kits, E-mail: sales@worksaver.com.