This item has been supplied by a forage marketer and has not been edited, verified or endorsed by Hay & Forage Grower.
CLAAS of America today announced six additions to its range of hay and forage tools. The new offerings include two models of ORBIS headers for the JAGUAR forage harvester and four models of DISCO rear mowers, all of which will provide producers with reliable and durable performance in a wide variety of forage crops.
"We're extremely pleased to introduce these new innovations to our full line of hay and forage harvesting products," says Matt Jaynes, Product Manager at CLAAS of America. "Our customers who run hay and forage-based operations need more than just robust machinery; they deserve harvesting systems that work together seamlessly. These six models we've added to our line of ORBIS headers and DISCO mowers will support day-to-day operations and help customers achieve optimal results when harvesting, so they can make the most out of each hour in the field."

Multiple headers for multiple crops
The newly designed ORBIS 450 and 900 feature a frame stamped from a flat piece of metal, with no welded joints, for the strongest possible header. The knives, crop flow guides and Christmas trees on the new ORBIS 900 are all PREMIUM LINE, making the header more durable and providing more consistent cutting and feeding. The ORBIS 450 features a working width of 15 feet, while the ORBIS 900 has a working width of 30 feet, the smallest and largest headers within the ORBIS range.

Despite its large working width, the ORBIS 900 is able to follow ground contours for optimal performance. This is made possible by a new tilting frame that enables a +/- 5° correction in combination with an exclusive AUTO CONTOUR hydraulic swing movement compensation. In addition to the two standard sensor bands at the outer edges, a third, centrally fitted sensor band is available as an option. This provides an enhanced ability to follow ground contours, especially on uneven ground. The ORBIS 900 also features a folding design that allows the operator to fold and unfold it in 22 seconds for easy transport between fields to get the job done faster.

Top crop quality in all operating conditions
The new "10 Series" DISCO 24, 28 and 32 rear-mounted mowers are designed to work flawlessly year after year. The smaller working width (7 feet 2 inches to 9 feet 10 inches) disc mowers include the same professional-grade MAX CUT cutter bar featured on larger, more expensive mowers and a double gearbox. The new range of mowers are quickly attached to the tractor using a category 2 or 3 quick-hitch. A new feature for all side-mounted DISCO disc mowers is a center-of-gravity hitching system, which ensures that the mower bed has a uniform contact pressure over the entire working width. The mower bed quickly responds to changes in ground contour, resulting in clean hay and even stubble.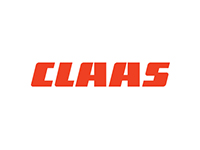 Optimized for heavy duty usage, CLAAS has released the all-new "100 Series"DISCO 360 rear mower. The 360 mower features the same high-end MAX CUT cutter bar with quick knife change for perfect cutting quality and ground following. It also features a double gearbox, integrated breakback device and quick blade change. Thanks to the working width of 11 feet 2 inches, there is no job too big for the DISCO 360 rear mower.

For more information, visit the company website at www.claas.com.