This item has been supplied by a forage marketer and has not been edited, verified or endorsed by Hay & Forage Grower.
Krone North America is proud to announce the winners of the 2020 Annual Battle of the Bales contest. This event challenged FFA Chapters throughout the United States to use their boundless creativity to build a unique display featuring 1) hay bales, 2) their FFA chapter, and 3) reference to Krone hay and forage equipment. The scores of entries from FFA Chapters throughout the region were just amazing.
The national winners are: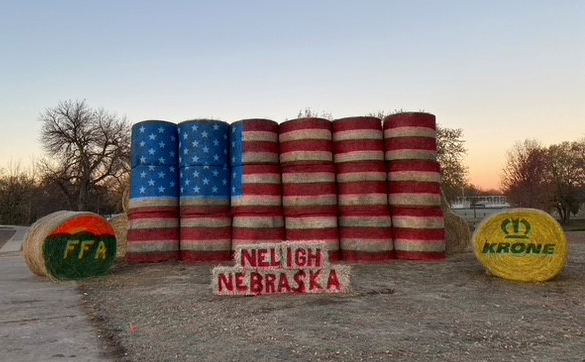 1st Place: Neligh-Oakdale FFA
Neligh, NE
Advisor: Kensie Burnside
$500 award
2nd Place: Clear Fork FFA
Bellville, OH
Advisor: Adam Staley
$300 award
3rd Place: Warfordsburg FFA
Warfordsburg, PA
Advisor: Rebecca Moseman
$200 award
The regional 1st Place winners are: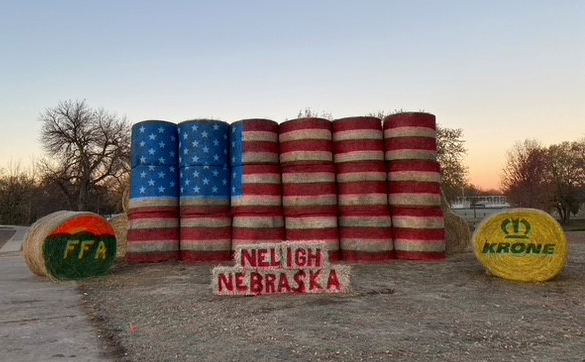 North Region: Neligh-Oakdale FFA
Neligh, NE
Advisor: Kensie Burnside
$500 award
South Region: Richlands FFA
Richlands, NC
Advisor: Al Jones
$500 award
Congratulations to these FFA Chapter winners, as well as all the FFA Chapters who entered this Battle of the Bales contest. The feedback and enthusiasm from all the Chapters has been overwhelming. Thus, Krone NA is recognizing all FFA chapters who entered the contest with a $100 Participation Award. Krone NA is already making plans for a 2021 North American contest, to further support the FFA Chapters across North America.
We at Krone are extremely proud to see the creativity, drive and enthusiasm that these future agricultural professionals—FFA chapter students—put on display by participating in the Battle of the Bales. Good for you all, FFA students!
About Krone North America
Krone is a 114-year old, family-owned and operated business based in Spelle, Germany. Our North American division—Krone NA—has been providing customers with Cutting Edge™ hay and forage equipment for over 47 years, equipment that is German engineered for North American fields. Products include disc mowers, mower conditioners, tedders, rakes, round balers, large square balers, and forage harvesters.
Because Krone's sole focus is on hay and forage equipment, we truly understand our customers. That means when Krone employees set out to design and build equipment, we begin by asking customers exactly what they need. And because Krone is a privately-held company, we answer only to customer needs—not corporate shareholder demands.
For more information, visit
www.krone-na.com
, or find us on Facebook, Twitter and YouTube.