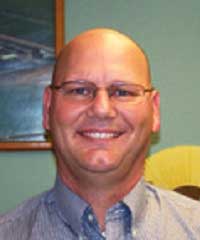 Bob Eckenberg, Eckenberg Farms, Mattawa, WA, was elected National Hay Association (NHA) President at the group's 120th Annual Convention held in Lancaster, PA September 24 – 26.
"I am happy to hand off the leadership of our organization to Bob. The NHA will continue to grow its value to the U.S. hay industry under his watch," said Past President David Fink, Germansville, PA.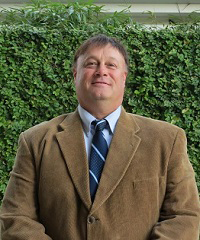 Terry Button
Elected to serve with Eckenberg as officers were Terry Button, Rushville, NY, First Vice President, Amy Freeburg, Gayville, SD, Second Vice President and C. Paul Dugger, Nashville, TN, Executive Director.
Elected to the position of director were Carl Blackmer, Livonia, NY, Randy Britten, Bryan, TX, Pete Eckblad, Virginia Beach, VA, David Fink, Germansville, PA, Clayton Geralds, Munfordville, KY, Christine Grooms, McCook, NE, Tim Hall, Idalia, CO, Greg Jackson, Brawley, CA, Bob McDowell, Rudyard, MI, John Randall, Bloomfield, NY, David Rhea, Arlington, NE, John Russell, Pemberville, OH, John Strieter, Bay Port, MI, Rod Van Orman, Ellensburg, WA and Dan Wray, El Centro, CA.
About The National Hay Association
Founded in 1895, The National Hay Association is the national trade association for the U.S. hay industry, working daily within the industry, federal agencies, and the Congress itself to create an environment that benefits hay merchants and the people who depend on hay and straw in their commerce. A non-profit organization, NHA's activities are funded entirely through membership dues. NHA proudly represents hay producers, brokers, dealers and consumers of forage products, as well as disciplines and activities of businesses that provide products and services to the hay industry.