This item has been supplied by a forage marketer and has not been edited, verified or endorsed by Hay & Forage Grower.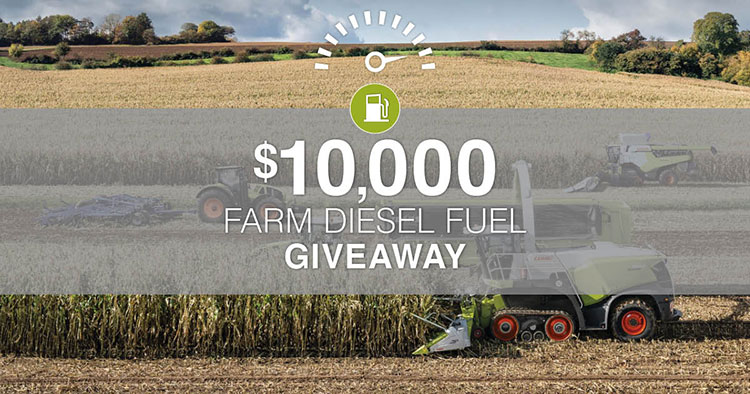 At CLAAS, fuel efficiency means more than just a single feature. It's a combination of customized solutions working together in perfect harmony. The result is a machine that helps the business-minded ag professional squeeze the most profit out of every drop of fuel. As a testament to their commitment to fuel-efficient equipment, CLAAS is giving farmers a chance to fuel their fleet for free by entering to win $10,000 in farm diesel fuel.
"Fuel efficiency is a vital part of our commitment to your farming operation," says Daryl Theis, Head of Sales & Marketing, CLAAS. "The $10,000 farm fuel giveaway is a way for us to celebrate the CLAAS commitment to bringing the technology advancements in all of our machinery that make them the most fuel-efficient in agriculture."
To register to win, eligible entrants can visit fuel.claas.com now through June 30, 2021, to submit their online entry form. One grand prize winner will be selected to win the $10,000 in farm diesel fuel. No purchase is necessary to enter or win.
"We encourage equipment owners to make a decision that will provide savings to their farming operation for many years into the future," adds Theis. "CLAAS machines provide greater fuel savings in head-to-head comparisons, giving you top fuel efficiency and a better bottom line."
CLAAS equipment stands strong, delivering engineered performance that saves fuel, time and labor, and provides you with quality outputs and brighter business solutions. To learn how you can add greater fuel efficiency to your farming operation, visit www.claas.com.