This item has been supplied by a forage marketer and has not been edited, verified or endorsed by Hay & Forage Grower.
Barenbrug USA has appointed Robert Visser as the new Director of International Business Development at Barenbrug USA. He will be responsible for networking and developing relationships with customers around the globe in order to help them enhance their portfolios with Barenbrug's industry leading turf and forage genetics.
Visser has had a passion for agriculture since his childhood growing up on a family dairy and farming in Southern California and Vancouver, Washington. He was drawn to Barenbrug USA because of the mission to, "Increase animal productivity to help feed the world and enhance the enjoyment of green spaces", a keen alignment with his personal and professional values. "Barenbrug has an impressive 100+ year old history with a global presence of operating companies and research and development centers," Visser said, which is a great fit for his background of distribution work in over 50 global markets in retail, commodity and commercial channels. In addition, he said that he is excited to work for a company that was honored as a 2015 Top Workplace award by the Oregonian Media Group, which shows a commitment to excellence in the workplace.
Visser earned an undergraduate degree from the University of Portland and an MBA in international business with a Pacific Rim focus from Portland State University, as well as serving in a military intelligence role for the US Army, deployed in Bosnia-Herzegovina during the conflict there. He also speaks fluent Dutch and Mandarin in addition to studying Russian. He has over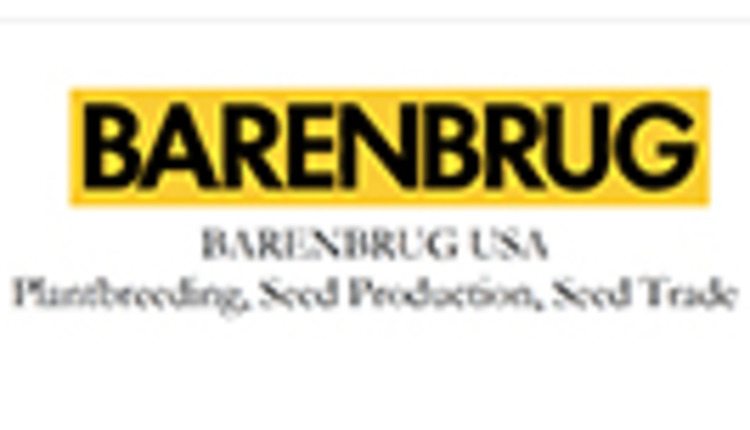 15 years of international distribution expansion and management experience for US and Asian companies in industries including agricultural equipment, food and nutraceuticals, with his latest role as Director of Business Development for a forage hay exporting company in the Pacific Northwest.
Visser brings a great deal of excitement in joining the Barenbrug team, with a focus on providing strong value and establishing great working relationships with his colleagues, team members and global business partners.
About Barenbrug USA
At its core, Barenbrug USA concentrates on leadership in the research, production, marketing and sale of innovative grass seed products. Our focus and determination are evident in the solutions we develop for the industry. Our research and development covers all the major US climate zones, and our nationwide network of territory and sales managers provide you with on the ground coverage no matter where you live.