This item has been supplied by a forage marketer and has not been edited, verified or endorsed by Hay & Forage Grower.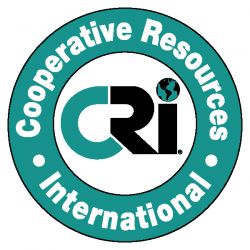 AgSource Laboratories is pleased to announce its Ellsworth, Iowa, facility is relocating to a brand new building. AgSource will remain in Ellsworth, but move to a larger, 15,000 square foot, fully integrated facility.
"We are very excited about this move! The new building will enable us to more efficiently serve customers' needs," notes Steve Frack, AgSource Laboratories Vice President, Laboratory Operations. "It's a big step forward, moving us toward our mission of providing timely, accurate, independent laboratory results."
Consolidating all functions under one roof will streamline the sample process, from shipping and receiving to drying, grinding and sample preparation, as well as actual laboratory analysis and reporting.
"We have the luxury of designing the laboratory layout ourselves, which means we will be improving work flow for both the agricultural testing side and also the water and environmental testing labs," shares Frack. "This also gives us the benefit of expanding scope of our services, being better prepared to grow sample volume and add new analyses over time."
The new facility will be up and running prior to August 2016. It will be located just off Interstate 35. Since we are staying in Ellsworth, sample pick-up routes and drop-in sample deliveries won't be affected by this change. Groundbreaking is scheduled take place in early April 2016.
AgSource Laboratories is working in partnership with the City of Ellsworth and Ellsworth Development Group, which includes representatives from Midland Power Cooperative, Ellsworth Cooperative Telephone Association and Corn Belt Power Cooperative.
"Remaining in Ellsworth is important to us," explains AgSource COO Pat Baier. "We are committed to our employees, our customers and the community, and we greatly value the support of community partners and the farming industry in the surrounding area.
AgSource is a leader in agricultural and environmental laboratory testing and information management services. From six locations, AgSource Laboratories provides trusted analysis and measureable results to clients in the United States and across the globe. Learn more at www.AgSource.com/laboratories.