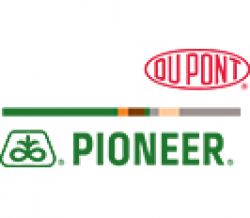 The Pro Farmer Midwest Crop Tour will be visiting fields in Minnesota August 20 as part of its overall 2015 tour program. The tour covers seven Corn Belt states and provides valuable late-season information, including corn yield estimates and soybean condition summaries at the state and regional level. The tour will also provide important insights into management practices for 2015, a year with high variability in weather conditions and pest pressure across the Corn Belt.
During this year's tour, DuPont Pioneer will be opening its doors in the afternoon for further information sharing with growers, and will have spokesmen available for comment on crop conditions and agronomic issues. The Minnesota event will take place Thursday, August 20, 2015, and will feature a live broadcast of Market Rally by Chip Flory.
The event will take place at:
SGI Ag Services
528 1st Ave SE
Grand Meadow, MN 55936
For more information about the afternoon event, contact:
Brad Skifter
bradley.dean.skifter@plantpioneer.com
(507) 251-0656
DuPont Pioneer offers a Pro Farmer Crop Tour 2015 page on pioneer.com to provide up-to-date information on precipitation, Growing Degree Units (GDUs) and corn growth stages for all of the areas featured on the tour. The site is currently updated weekly, and will be updated daily during the tour to provide crop observations on pest pressure, disease issues, soybean pod counts and corn yield estimates. These updates will be provided by the DuPont Pioneer agronomists attending the four-day event.
You can also follow the tour on Twitter, and tweet your own content at #pftour2015. Members of the local Pioneer team will be tweeting from the fields during the event. You can follow their activities on the following handles:
@PioneerMN
@PioneerNorthern
Pro Farmer is the weekly news source sponsored by the Professional Farmers of America, providing news, insights and industry analysis for farmers in the United States. To learn more about Pro Farmer Crop Tour 2015, visit the event website.