This item has been supplied by a forage marketer and has not been edited, verified or endorsed by Hay & Forage Grower.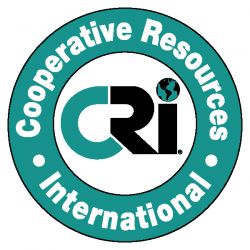 If a plant's appearance has been affected by low nutrient levels, your yield has already been compromised. Taking multiple plant tissue samples throughout the growing season can help you to stay ahead of your crops' nutrient needs.
"The difference in the shade of green between nitrogen levels that are adequate and levels that are growth-limiting is difficult to discern. A plant tissue test is the best tool to identify that," states Dr. Jim Friedericks, AgSource Laboratories' Outreach and Education Advisor.
Historically, the focus of plant tissue testing for row crops has been on collecting samples only once per season, either sampling early enough to adjust fertility for the current year or sampling at a specific time to make adjustment for next year. Recently, the idea of monitoring crops with plant tissue testing through the season has been catching on, especially among producers who closely manage their acres and are pushing for record maximum yields.
"In the past we would take a composite soil sample of representative areas in a field and fertilize accordingly. Now we grid sample and customize fertilizer application based on a map of fertility," notes Friedericks. "Monitoring plant nutritional status could be thought of in the same way. If there is the ability to adjust nutrient application to the crop over time, then weekly or biweekly samples give the added information needed to make the right time and right rate applications."
Spoon feeding crops allows the application of a nutrient when it is required by the plant. It can be less efficient to apply all the nutrients required by the plants before planting, especially if the nutrient is susceptible to losses from the soil (as in nitrogen loss through nitrate leaching). Right amount at the right time are two important elements of the "4R" approach to nutrient management (The 4R principles are applying the Right fertilizer source and the Right rate and the Right time and in the Right place).
Each plant tissue test provides a snapshot of the plant's nutrient content at one point in time, which is an effective tool to validate nutrient uptake and can also be used for diagnosing a nutrient problem. Plant analysis should be used in conjunction with soil testing. As the plant grows the nutrient supply in the soil may limit uptake and that is where a soil test is helpful. Soil characteristics, such as pH, govern nutrient availability even though there might be adequate nutrient concentrations in the soil.
When evaluating the data from plant tissue samples collected for a monitoring program pay attention to nutrients trends as well. Concentrations of N, P, K, Ca, Mg, and S may decline over the season as the biomass of the plant increases. This is not necessarily an indication that these elements are limiting unless their concentrations in the plant go below the amount required for maximum growth.
With micronutrients this 'dilution effect' of plant growth is not expected and concentrations might actually increase as root growth allows plants to extract nutrients from larger soil volumes.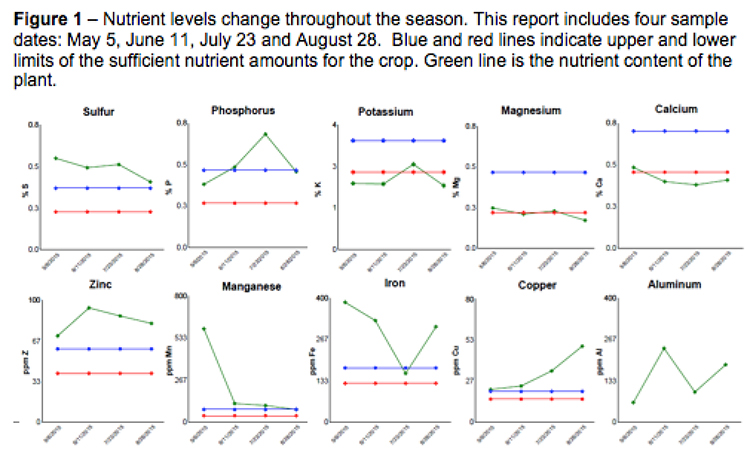 Plant tissue testing can be done on row and forage crops such as corn, alfalfa and soybeans, small grains and cotton, and also on high value crops like grapes, tobacco, potatoes, cranberries and fruit trees.
Plant tissue analysis should be a routine part of every crop producer's nutrient management program as a way to accurately measure a crop's health and optimize production. Complete sampling instructions, along with a pictorial sampling guide, can be found on the AgSource Laboratories website in the agronomy section at www.agsource.com/PlantTissue.
AgSource is a leader in agricultural, turf and environmental laboratory analysis and information management services, with facilities in Iowa, Nebraska, Oregon and Wisconsin. A division of Cooperative Resources International, AgSource Laboratories provides testing services to clients in the United States and across the globe. Learn more at www.AgSource.com.