The author is the vice president of North American sales for S&W Seed Company.
In the two previous issues of
Hay & Forage Grower
, we discussed the breeding and development of alfalfa cultivars along with seed field production. The next steps toward a forage producer planting high-quality seed of a cultivar occur within a seed conditioning plant, where combine-run alfalfa seed is cleaned to remove unwanted inert material, weed seed, and other crop seed.
Combine-run alfalfa seed received at the seed plant is weighed, sampled, and typically placed in steel boxes holding about 50 bushels. Lab results from initial sampling are used to decide if any special operations will be needed for cleaning specific lots. Each field lot is conditioned individually to maintain integrity of the cultivar and to meet certification and phytosanitary field inspection standards if the seed is destined for export.
An array of machines are used to separate alfalfa seed from other materials based on five main principles: size, density, shape, roughness, and color. Alfalfa seed is relatively small with 200,000 to 225,000 seeds per pound; thus combine-run seed usually contains 20 to 25 percent undesirable material that must be removed, including chaff and light seed, pod and stem pieces, dirt, stones, weed seeds, and other crop seeds.
At the end of the conditioning run for each field lot, a representative sample is submitted to one or more labs for germination testing. A registered seed analyst grades the sample for purity, amount and type of inert material, and identifies any remaining weed or other crop species. Among the main genetic suppliers, testing for the presence or absence of genetically modified traits is performed on each finished seed lot.
Once a field lot meets clean seed specifications, it is "put away" in plant inventory as conditioned seed, ready for commercial packaging. The next article in this series will conclude with treatment and packaging operations, plus a bit about commercial seed specifications and labeling required for commercial sale.
Here's how seed is conditioned: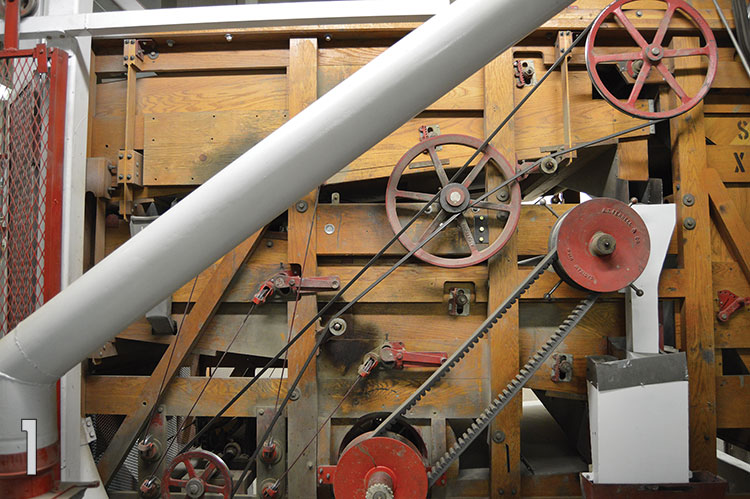 This article appeared in the March 2017 issue of Hay & Forage Grower on pages 18 and 19.
Not a subscriber? Click to get the print magazine.