Too much rain, not enough rain. Land cost, labor cost, government interference, lack of infrastructure, competing input costs. Delegates to the International Silage Conference in Piracicaba, Brazil during the first week of July shared their thoughts and opinions on how to approach silage making and management problems and turn them into opportunities.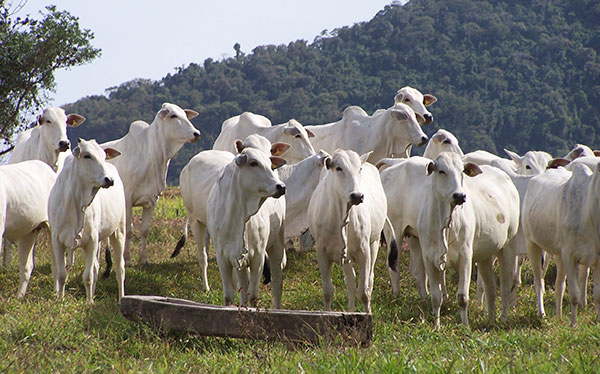 "Every place has different circumstances with variables that can't be controlled year to year. The data presented at the conference reinforced the technologies and practices we suggest: high-density silage packing and prompt, effective sealing of silage piles and bunkers. We went to IS
C to learn the latest in silage science and make contacts to benefit our clients at home," said Ron Kuber, President of Connor Agriscience, Clovis, CA. Kuber and Connor Associate Joe Martin, Elk Grove, CA, attended the full conference, including a pre-conference area farm tour.
"Brazil fights mother nature just like we do," said Martin. "Weather during harvest, timing of harvest to meet Dry Matter goals to keep from putting up silage to dry. Both farms were using an inoculant to help in the preservation of feed quality and stored silage in bunker silos. Another challenge for Brazilian farmers is much smaller equipment and not having ready access to custom harvesters to help with efficient harvest timing. They chop smaller particle size due to no kernel processor on smaller choppers. They wrap their baleage when rains didn't allow enough dry time for making hay. Whether in Brazil or the US, timing is everything, Proper prior planning makes quality silages."
The conference was held at the Old Sugar Mill, and featured presentations by researchers from Germany, Finland, Japan, Brazil, Canada, Sweden, Switzerland, Hungary, Netherlands and the US.
"A number of papers included data on oxygen barrier film and Lactobacillus Buchneri 40788 with conclusions that they are the most cost-effective technologies available on the market, " said Kuber. "The products we offer (Silostop and Lallemand inoculants) were validated through research presented. Also, Dr. Richard Muck, whose years of silage research have influenced thousands of producers, was honored in a moving tribute at the Conference Dinner. We appreciate and respect his work and expertise."
Martin summarized that "Opportunities are there with crops like grasses, sugar beets, sorghums to make silage; depending on soils, water, harvest times. Keep your mind open to new ideas that may begin new trends."
For more information on the International Silage Conference please contact Ron Kuber at 559-779-5961, Joe Martin at 916-806-0802 or find proceedings at http://www.isc2015brazil.com/. Please visit www.connoragriscience.com for further information on making and managing silage.