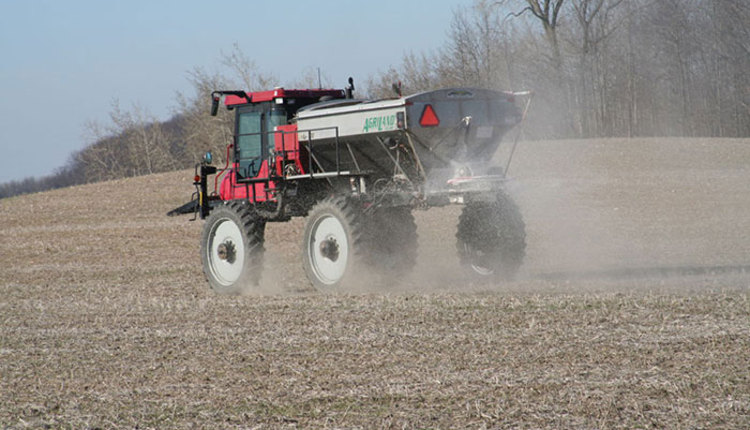 Based on data from USDA's Illinois Production Cost Report, farmers will be paying more for fertilizer in 2019 compared to a year ago.
"All sources of nitrogen are higher with anhydrous ammonia up 18 percent, urea up 10 percent, and liquid nitrogen up 20 percent," says David Widmar of Agricultural Economic Insights. "Outside of nitrogen, DAP (diammonium phosphate) is 7 percent higher and potash is up 11 percent over spring 2018."
In his weekly blog post, Widmar notes that current prices are still below early 2015 levels. That said, recent prices are well above some of the price lows hit in 2016 and 2017. For example, potash prices dipped below $300 per ton in mid-2016, while the most recent Illinois report shows the retail price averaging $390 per ton.