This item has been supplied by a forage marketer and has not been edited, verified or endorsed by Hay & Forage Grower.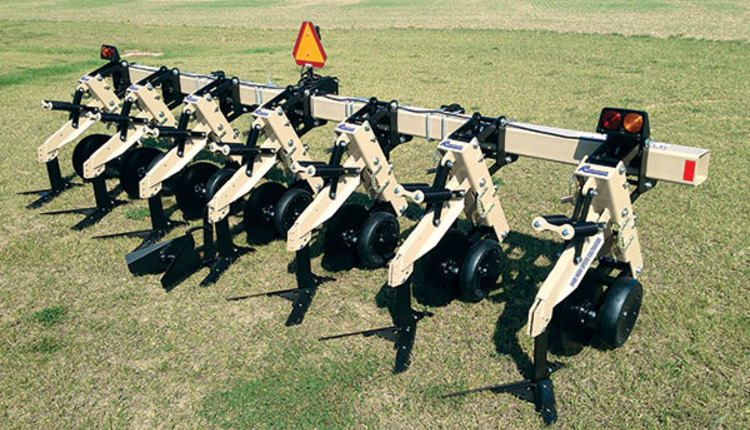 Remlinger Manufacturing introduces the new 9400 Cultivator for high speed, high residue, and precision cultivation. The 9400 offers minimal soil disturbance, leaving more crop residue on the surface for conservation tillage. Patented, wrenchless adjustments make the 9400 the easiest cultivator on the market to adjust. This cultivator is also highly adaptable, it can be used for corn, soybeans, tobacco, cotton, vegetables and virtually any crop. A wide variety of sweep shares are available to cultivate in many different types of soil, row spacing and crop sizes.
The 20" smooth coulter and gauge wheels are adjustable for depth in one of six possible positions. The gauge wheels are close to the sweep for better depth control and to hold down trash so the coulter can cut through it. Tall, narrow shanks handle trash without plugging and the low profile, flat shank and sweep design almost eliminates slabbing, allowing for travel through fields at tops speeds.
The 9400 can also be used for deep placing liquid manure. Since it causes minimal soil disturbance, the 9400 places liquid waste under a layer of soil and residue where it is remains available to the plants.
For more information contact Remlinger Manufacturing, 16394 U.S. 224, Kalida, OH 45853. Telephone: 800-537-7370, Fax: 419-532-2244. Website: www.remlingermfg.com