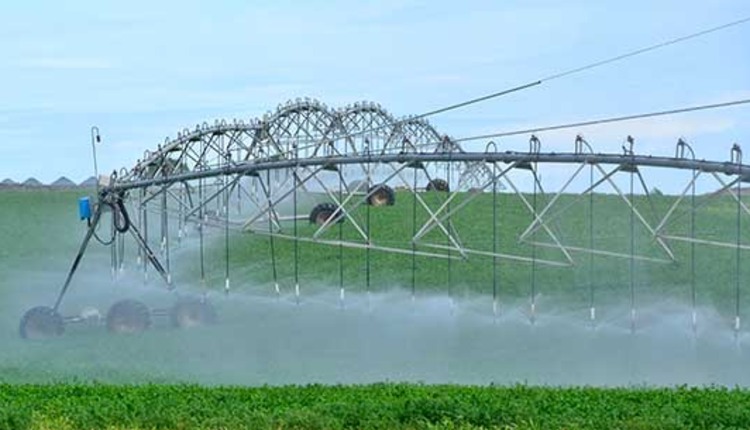 "Alfalfa is actually a difficult crop to irrigate," noted Steve Orloff, University of California farm adviser for Siskiyou County. At an Alfalfa Irrigation Workshop held prior to the Western Alfalfa & Forage Symposium in Reno, Nev., last week, Orloff said that full potential ET (evapotranspiration) is needed for maximum alfalfa yield. Further, the response is linear. Because alfalfa needs to be cut frequently, and irrigation isn't possible immediately before and after harvest, there are significant stretches when alfalfa can't be irrigated. This makes it difficult to obtain maximum yields unless your irrigation system is designed to maintain adequate soil water reserves through the harvest period.
Orloff offered these key points for effective alfalfa irrigation management:
Design the irrigation system to meet the water demands of alfalfa during mid-summer.

Use soil type and effective rooting zone to determine the water holding capacity of the soil.

Know your application rate.

Compare peak ET with your system's delivery capability.

Start the growing season with a fully charged soil profile.

Use a combination of ET data and soil moisture data.

Ensure that irrigation rates and frequency follow the seasonal water-use pattern of the crop.

Use soil moisture sensors to aid in irrigation timing and confirm ET estimates. Use at least two sets of sensors per field in representative areas.

Irrigate to maintain adequate soil moisture through cuttings.