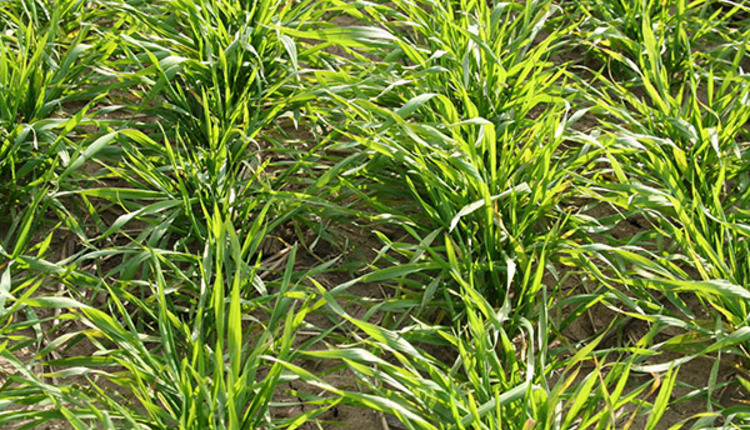 Wheat pastures are widely used to overwinter stocker cattle in the southern U.S. From a mineral perspective, wheat provides marginal to sufficient levels of phosphorus and magnesium and is high in potassium.
"Calcium is the mineral that most often limits growth for cattle grazing wheat," says Bryan Nichols, livestock consultant with the Samuel Roberts Noble Foundation in Ardmore, Okla. He uses an example of a 550-pound steer gaining 3 pounds per day. The steer has a daily calcium requirement of 33 grams.
"If a steer consumes 2 ounces of mineral per day, then the calcium concentration in the mineral package needs to be 13.2 percent. If mineral intake is higher, calcium concentration can be reduced," Nichols explains. He adds that most commercially available wheat pasture mineral packages will be high in calcium (7 to 17 percent) and low in phosphorus (3 to 6 percent).
Data from the Noble Foundation has shown an improvement in average daily gain of 0.2 pounds per day when providing a mineral supplement to cattle on wheat pasture.
In addition to being an important component of a complete mineral mix, calcium has also been associated with reducing the risk of bloat for cattle grazing winter wheat pastures. Animals with subclinical deficiencies of calcium have reduced rumen and gut motility. This inhibits their ability to eructate and release fermentation gases.