This item has been supplied by a forage marketer and has not been edited, verified or endorsed by Hay & Forage Grower.
Heading into 2016 planting, DuPont Pioneer continues to deliver a Pioneer
®
brand corn product lineup that offers northern Corn Belt growers traits and genetics that, when combined with seed treatments and services, provide the total package for on-farm performance. Many of the products available in 2016 demonstrated impressive results in the 2015 season in the state, and all are locally tested and selected for top performance in the region.
"Across a wide range of agronomic conditions that impact the northern Corn Belt, Pioneer® brand corn products continue to provide the best productivity and performance for growers," said Ryan French, DuPont Pioneer senior marketing manager for corn. "The bulk of our lineup for 2016 is based on our top-performing products from 2014 and 2015, which are proven winners in yield and consistency. There is still an ample supply of these products available for growers who want to add them to their 2016 plantings."
Additionally, growers who have invoiced products for the 2016 growing season can still take advantage of their valuable offers with the Pioneer discount lock program, and growers should contact their Pioneer sales representatives for additional details.
Growers can further enhance yields and get crops off to a strong start by adding Pioneer Premium Seed Treatment (PPST) 250 offering plus DuPont™ Lumivia™ insecticide seed treatment, which is exclusively available on Pioneer® brand corn products.
Lumivia™ insecticide seed treatment provides increased protection from early season insect pests. On-farm trials showed the addition of Lumivia™ insecticide seed treatment to PPST 250 increased corn yields by an average of 2.5 bushels per acre.
Northern Corn Belt corn platform highlights
While a wide variety of genetic platforms and trait packages are available across the region, a core group of 2016 products have demonstrated significant success. These and many other products will be widely available in 2016. Growers using Pioneer® brand corn products won 16 state titles in the 2015 National Corn Growers Association (NCGA) yield contest.
The Pioneer® brand P0157 family of products provides excellent root strength in a 101 maturity rating. The family includes Optimum® AQUAmax® products with exceptional drought tolerance that will add stability across yield levels. Growers who used P0157 products in 2015 saw an average yield advantage of seven bushels per acre.
Jamie Gorder of Wahpeton won first place in the North Dakota No-Till/Strip-Till Non-Irrigated category of the 2015 NCGA Yield Contest using P0157 products.
Bill Schaffer of Hastings won third place in the Minnesota Irrigated category of the 2015 NCGA Yield Contest using a P0157 product. John Quandt of Oakes won third place in the same category in North Dakota using a P0157 product, and Bill Patoka of Amherst won third place in the category in Wisconsin using a product from the P0157 family.
The Pioneer® brand P9188 family of products offered Corn Belt growers a 7 bushel yield advantage in a single-bag integrated refuge product. Available with both Optimum® AcreMax® and Optimum® AcreMax® Xtra trait packages, these products offer excellent root and stalk strength and strong test weights.
The Pioneer® brand P0506 family of products includes Optimum® AQUAmax® products that deliver yield stability in Michigan and Wisconsin in a 105 CRM. Growers who used P0506 products in 2015 saw an average yield advantage of six bushels per acre.
Grower Jay Ferguson of Yale won second place in the No-Till/Strip-Till Non-Irrigated category in the 2015 NCGA Yield Contest in Michigan using a P0506 product.
In the No-Till/Strip-Till Irrigated category in Wisconsin, Mark Bacon of Hancock won third place using a P0506 product.
Pioneer develops its corn hybrid line through rigorous testing and on-farm trials. Growers who select Pioneer® brand corn products will find solutions that help them address their unique challenges, local conditions and individual goals.
Pioneer continues to invest in products that will help growers gain more yield advantage, including Pioneer® brand Qrome™ products. Qrome™ products will offer pyramided insect protection and strong agronomics across a wide range of corn hybrid platforms to deliver improved yields for growers. Qrome™ products demonstrated strong performance in IMPACT™ research trials in 2015; testing will continue in 2016.
"We continue to invest in our corn breeding programs to help growers improve their productivity," said French. "Our product line-up is backed by a team of global and local experts who are with growers from the word go, providing best-in-class services and agronomic advice that will help them maximize yields and improve farm profitability."
For more information about these and other Pioneer brand corn products available in your area, contact your local Pioneer sales professional, or visit www.pioneer.com/corn.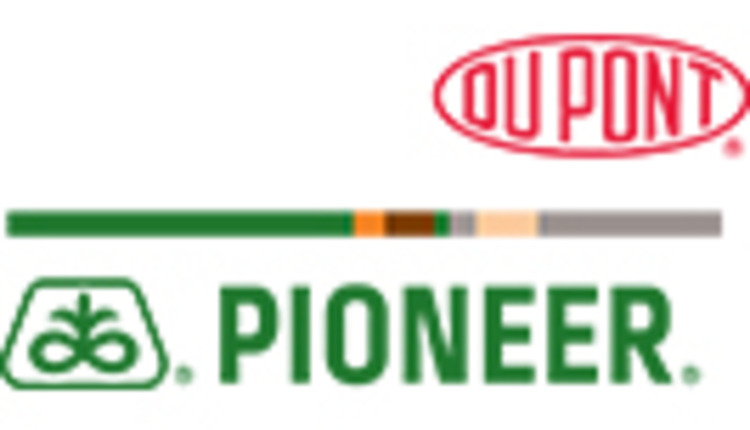 DuPont Pioneer
is the world's leading developer and supplier of advanced plant genetics, providing high-quality seeds to farmers in more than 90 countries. Pioneer provides agronomic support and services to help increase farmer productivity and profitability and strives to develop sustainable agricultural systems for people everywhere. Science with Service Delivering Success
®
.
DuPont (NYSE: DD) has been bringing world-class science and engineering to the global marketplace in the form of innovative products, materials, and services since 1802. The company believes that by collaborating with customers, governments, NGOs, and thought leaders, we can help find solutions to such global challenges as providing enough healthy food for people everywhere, decreasing dependence on fossil fuels, and protecting life and the environment. For additional information about DuPont and its commitment to inclusive innovation, please visit www.dupont.com.