This item has been supplied by a forage marketer and has not been edited, verified or endorsed by Hay & Forage Grower.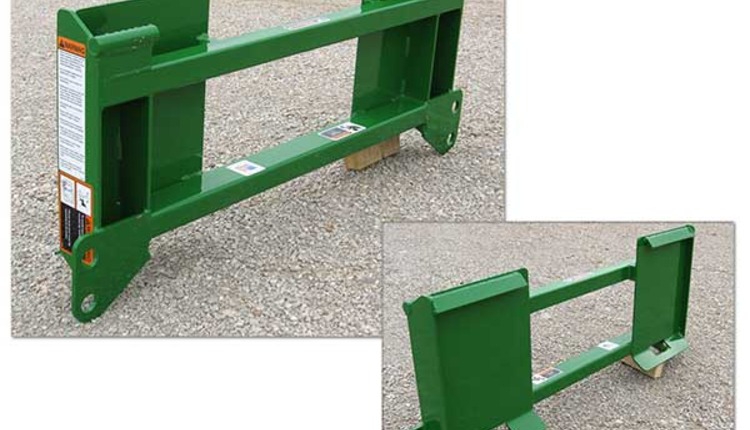 Worksaver, Inc. has introduced the new 835070 adapter which interfaces with the "Universal" skid steer attachment system, allowing the use of John Deere 400 / 500 loader series attachments.
The simple design provides easy attachment mounting and un-mounting and easy switching between John Deere 400 / 500 and skid steer attachments.
Worksaver, Inc. is a manufacturer of agricultural, industrial, commercial; and construction equipment for a variety of applications for property owners, farmers, ranchers, contractors and many others. A variety of equipment is able to fit skid steers and front loaders and tractors.
For more information, contact Worksaver, Inc., P.O. Box 100, Litchfield, IL 62056-0100. Phone: 217-324-5973. Fax: 217-234-3356. Website:
www.worksaver.com
. E-Mail:
sales@worksaver.com
.