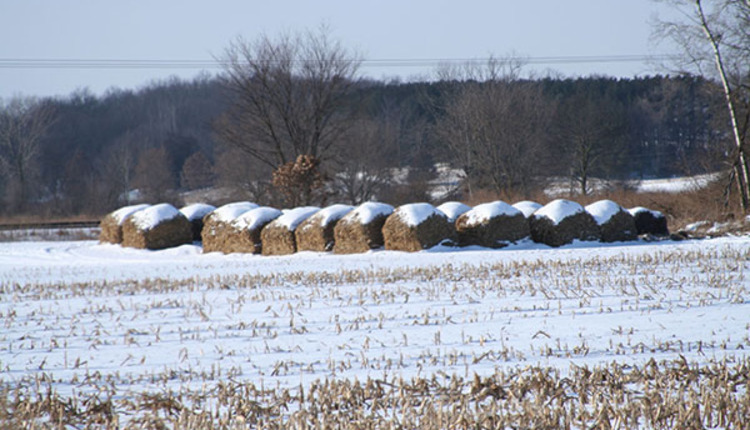 Weather prognosticators at the National Oceanic and Atmospheric Administration's (NOAA) Climate Prediction Center expect La Niña to play a role in this winter's weather. They look for the climate phenomenon to develop during late fall or early winter but anticipate a weak, short-lived event.
NOAA issued its U.S. 2016-2017 Winter Outlook last week and expects to see warmer, drier conditions in the South and cooler, wetter weather for much of the North. The summary looks like this:
Precipitation:
Wetter than normal conditions are most likely in the northern Rockies, around the Great Lakes, in Hawaii, and in western Alaska.

Drier than normal conditions are most likely across the entire southern U.S. and southern Alaska.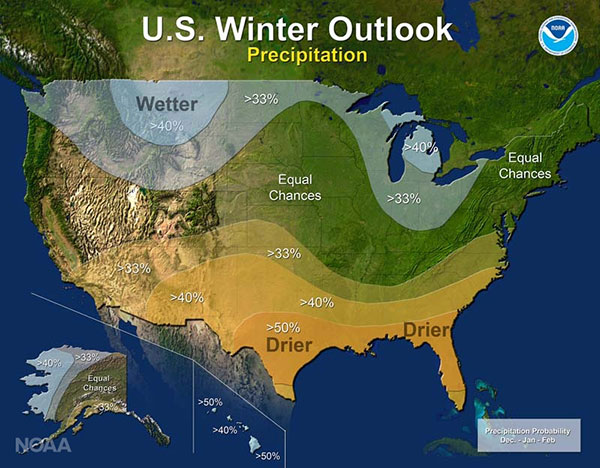 Temperature:
Warmer than normal conditions are most likely across the southern U.S., extending northward through the central Rockies, in Hawaii, in western and northern Alaska, and in northern New England.

Cooler conditions are most likely across the northern tier from Montana to western Michigan.

The rest of the country falls into the "equal chance" category, meaning that there is not a strong enough climate signal in these areas to shift the odds, so they have an equal chance for above-, near-, or below-normal temperatures and/or precipitation.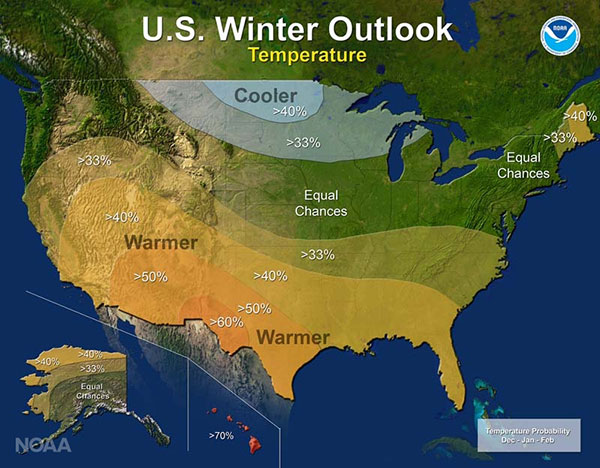 Drought:
Drought will likely persist through the winter in many regions currently experiencing drought, including much of California and the Southwest.

Drought is expected to persist and spread in the southeastern U.S. and develop in the southern Plains.

New England will see a mixed bag, with improvement in the western parts and persistence to the east.

Drought improvement is anticipated in Northern California, the northern Rockies, the northern Plains, and parts of the Ohio Valley.