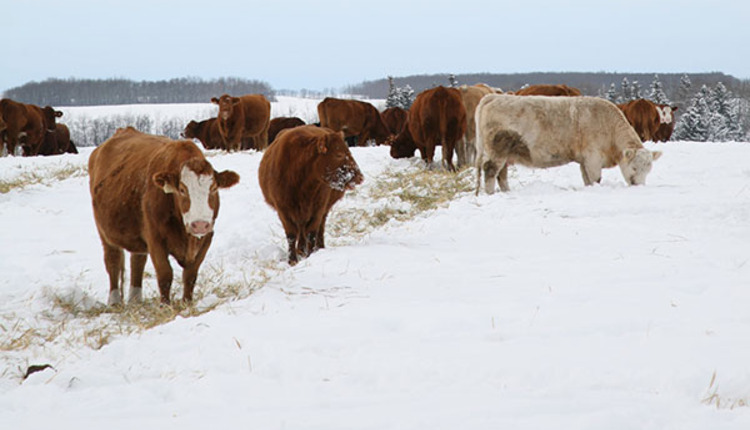 If you've got stockpiled pasture forage or a significant amount of growth in a hayfield, swath grazing may be an option worth considering.
Accumulated forage is mowed into a swath and left for grazing during late fall and winter. The practice is used in the Northwestern states and Canada with late-planted small grains, but it's possible with any type of forage. The efficiency of the practice is enhanced if strip grazing is used to only allow cattle access to one or two days worth of forage at a time.
"It's a matter of efficiency," says Sandy Smart, extension rangeland management specialist for South Dakota State University. "Grazing is an inefficient process, especially during the growing season when residual leaf material has to be left for plant vigor."
Smart notes that efficiency goes up by about 15 percentage units during a final season's grazing when residual leaf material becomes less important and more of the plant can be utilized by the grazing livestock.
In the case of swath grazing, where the forage is actually cut to a uniform height and windrowed, grazing efficiency can be boosted an additional 10 to 15 percentage units.
"By strip grazing the swaths, the producer spends about one-half hour per day to move temporary electric fence and allocate new swaths," Smart states in South Dakota State's iGrow newsletter. He notes that the cost savings come from not having to bale the hay and move those bales using a tractor.
Smart says water availability needs to be well planned in advance and suggests testing the nutrient content of the swaths prior to grazing. "Most likely some level of protein supplement will be required," Smart adds.
In conclusion, the range specialist thinks swath grazing can be an effective strategy to extend the grazing season and reduce feeding costs for livestock operations.