This item has been supplied by a forage marketer and has not been edited, verified or endorsed by Hay & Forage Grower.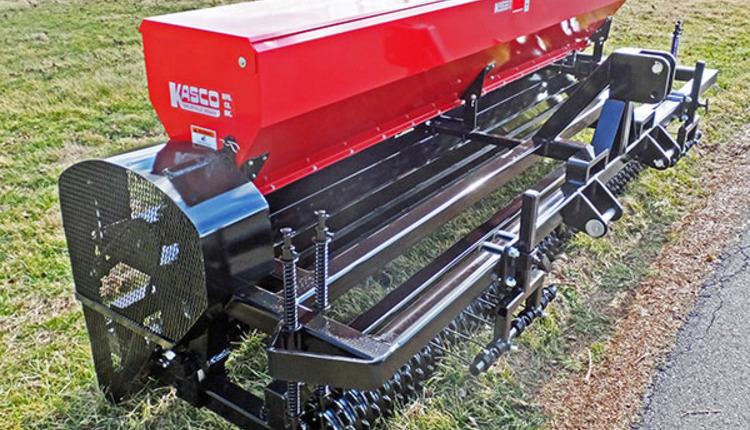 Kasco Manufacturing is now offering a new agricultural seeder in 8' or 10' working width with high capacity seed hoppers. Ideal for alfalfa producers, pasture renovations and grass seeding, these new seeders utilize Kasco's Precision Seed Metering System for exact seeding amount for less seed waste. Other features include two rows of cast-iron press wheels to ensure good seed to soil contact and extra leveling action; meters that adapt for a variety of seed sizes and standard agitator for consistent seed mixture.
Kasco Manufacturing specializes in designing, manufacturing and marketing innovative equipment in the landscape, skid steer, and agricultural fields including augers, drills/seeders, harrows, hitches and seeders. Kasco also manufactures the Herd line of Broadcast Seeders and Spreaders.
For more information contact Kasco Manufacturing, 170 West 600 North, Shelbyville, IN 46176. Telephone: 800-458-9129. Website:
http://www.kascomfg.com
, E-mail:
info@kascomfg.com
.